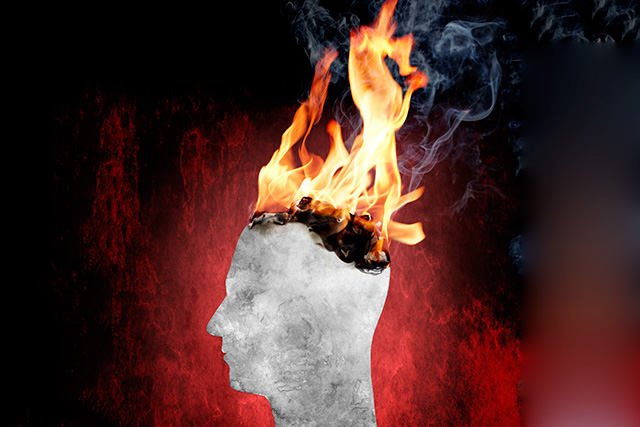 In the midst of festive excess, the chief executive of a leading London advertising agency revealed not elation at his agency's stellar year, but his fear that his staff were unable to get the break they deserved. In the midst of success there was little scope for breath, or pause to boost the ranks; forecasts are duly revised upwards; success breeds only a greater pressure to succeed.
It is not an isolated incident; at a recent conference, a banking executive bravely confessed her concern that in working so hard and such long hours, she was actually setting a bad example to her children. The achievement economy that has been such a pillar of our creative communities is crumbling.
The burnout era
In her book Thrive, Arianna Huffington writes: "Over time our society's notion of success has been reduced to money and power. In fact… success, money and power have practically become synonymous in the minds of many." She continues: "This idea of success can work – or at least appear to work – in the short term. But over the long term money and power by themselves are like a two-legged stool: you can balance on them for a while, but eventually you're going to topple over."
61% of current Facebook users said they had voluntarily taken a break from the site
We are in the grip of the burnout era, where the demands placed on our time significantly outstrip our ability to meaningfully meet them; a digital-communication culture that demands we ditch our manners and switch our default setting to 'ignore'. This is a shift that has significant implications for brands and marketers.
No brand is immune to the impact of burnout; particularly in the digital sphere, where social networks have built their businesses on driving fundamentally compulsive behaviours. According to research from the Pew Research Center, 61% of current Facebook users said they had voluntarily taken a break from the site that lasted several weeks or more. The top reason for taking such a break was not concerns over privacy or excessive advertising, but the simple fact that they felt the site demanded too much attention, with 21% of respondents reporting they were too busy or didn't have time for it.
Ticker-tape' age
Over the course of the past 12 months I have heard a growing tranche of business leaders lament the curse of the 'ticker-tape' age, where the list of things that need to be done – from washing PE kits, picking up dry cleaning and visiting sick parents to completing marketing schedules and replying to a litany of emails – plays out constantly on a loop in your head.
As the demands of our digitally driven society place increasing pressure on consumers, brands must guard against simply adding to these demands. If they don't, the risk will be that, as we seek to fold ourselves into ever-tighter corners, there will be nothing left of us but creases.