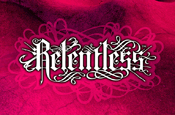 The deal will see Marc Cave, the founder and owner of Drugstore, joining Erasmus' founders Graeme Dignan and Ross Cairns as an owner manager of the enlarged company.

The merged company has also appointed Jon Wilkins, a co-founder of Naked communications, as a non-executive director.

Erasmus already works with clients including Coca-Cola, and has a stake in the Coke-owned energy drink Relentless, which it helped to create as a competitor to Red Bull.

According to Cave, Drugstore will now add its experience in advertiser-funded programming and media to Erasmus' heritage of developing FMCG products.

The company has also recently launched a new vodka brand called Fallen.

Graeme Dignan, the founder of Erasmus Partners said: "Very rarely do we find people and businesses that share the same view of the world, and the same desire to do great work that disrupts conventions to build culturally relevant brands.

"Drugstore has very much been one of the early pioneers attempting to rewrite the rules of communications."