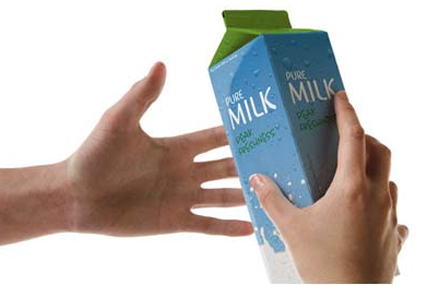 Erasmus pitched for the Swedish packaging giant's account against undisclosed agencies.
The agency will now be tasked with developing an ad campaign across a number of channels to promote the brand.

Spanning more than 150 countries, the activity primarily targets business leaders and opinion formers, but it is understood the company wants consumers to be aware of its CSR work.

Erasmus will focus on the brand's strapline 'Protects what's good', which, as well as protecting food and drink in packaging, also refers to its environmental efforts.

Ogilvy Advertising won the global advertising account in March 2008 after a pitch against McCann Erickson and two undisclosed Swedish agencies.

Tetra Pak was founded in the early 1950s as one of the first packaging companies for liquid milk.
Now one of the world's largest suppliers of packaging systems for milk, fruit juices and drinks, and many other products, it expanded into liquid food- processing equipment, plant engineering, and cheese-manufacturing equipment in 1991.

One of the company's biggest growth areas is in developing countries where its aseptic technology allows for food and drink to last longer in packaging.

The appointment is expected to be confirmed officially by Tetra Pak shortly.