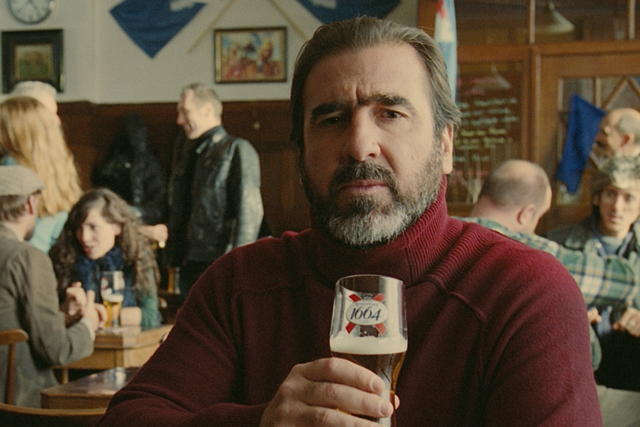 The campaign marks the latest phase of Kronenbourg 1664's new strategy based around taste and provenance, including the strapline, 'A Taste Suprême', which launched in September last year.
In the 30-second TV ad, by Ogilvy & Mather, the Frenchman is seen sitting outside a bar in his native country, claiming that, in the Alsace region of France, hop farmers are treated with the same veneration as footballers in Britain.
To the sound of rock anthem 'We are the champions' by Queen, the men that grow the Strisselspalt hops are seen being pursued by paparazzi and beautiful women, while Cantona's own presence goes unnoticed. A woman finally asks the footballer-turned-actor if he too is a farmer, to which he looks sideways at camera and responds by saying, ""Of course. Oui."
Jacco Van Der Linden, UK marketing director at Heineken, said: "The new campaign is a humorous homage to the farmers in Alsace who nurture the highly-prized Strisselspalt hops that give Kronenbourg 1664 its exceptional taste and aroma."
Media planning for the TV, outdoor, digital and social media push was carried out by MediaVest.
Follow @alex_brownsell