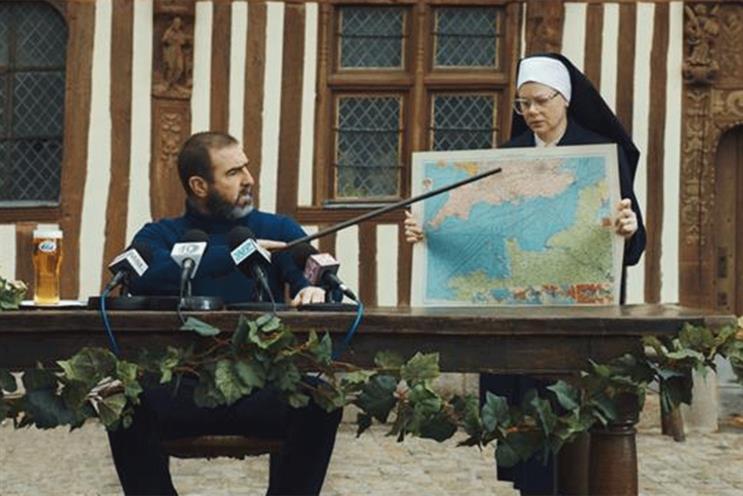 Ogilvy & Mather London has created the campaign "#lebigswim" and there will be four videos featuring Cantona.
The first video shows the former Manchester United star sitting behind a desk and explaining his intention to swim the Channel.
Simon Lotze handled the copywriting, and Miguel Nunes was in charge of art direction. Ivan Zacharias directed the spot through Stink. The media planning and buying was handled by Starcom MediaVest. Further videos will be released over the summer.
The campaign is running on Facebook, Twitter and YouTube.
Ifeoma Dozie, the beer brand director at Heineken, said: "We have been delighted with the brand momentum generated by 'A Taste Suprême' and our association with Eric.
"It resonates with consumers and we are taking it to the next level with rich, digital content, supported through PR and VoD, which will reach consumers at the right time for them.
"Le Big Swim catapults Kronenbourg 1664's humorous take on the hop farmers of Alsace campaign with a global superstar, to a tongue in cheek digital campaign that our consumers will want to watch and build their emotional connection with the lager."