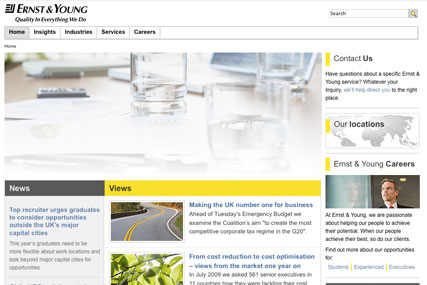 The accounting giant is looking for an agency to provide it with a new global brand strategy and proposition.
The winning strategy idea will be used as the basis for its advertising in different territories, where the company uses a variety of local agencies to create campaigns.
E&Y announced last week that it would appoint non-executive directors to its global advisory board for the first time amid growing pressure on accountancy companies over governance.
E&Y is the subject of regulatory scrutiny over its audit of Lehman Brothers, which collapsed in 2008, and the move to hire non-executive directors was in response to a new audit code issued this year.
E&Y is one of the largest accountancy firms in the world along with PricewaterhouseCoopers, Deloitte and KPMG.