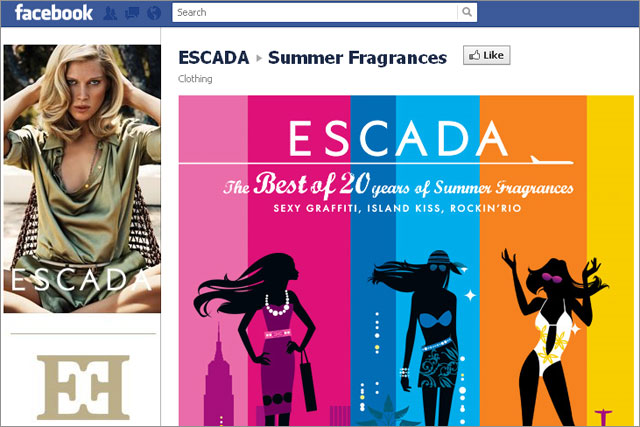 Escada is releasing three products from its original fragrances range, including Rockin Rio and Island Kiss, as limited editions.
The Facebook campaign, created by Holler, aims to add an element of "discovery" and "exploration" of the products, by encouraging girls to find the fragrance that best suits them.
The Facebook app asks consumers, "Which Escada girl are you?", posing a series of questions for consumers to answer about their "taste in boys, music, adventure, holidays and their favourite aspect of summer", in order to determine which fragrance they should buy.
The interactive app also allows consumers to play around with a retro theme, to see how they would look with iconic vintage hairstyles, watch videos of old pop artists, and look at pictures of "heart-throbs" from 20-years ago.
Delphine Buttin, project manager at Escada Fragrances, said: "The launch of the quiz is really exciting for us, as we're tapping into our younger demographic with an engaging piece of digital content that we feel will really appeal.
"The quiz helps us to define which fragrance will be right according to personality type, and we love the idea of sampling in this way."
In August last year, luxury fashion brand Burberry created a Facebook app to give away samples of its latest fragrance, Burberry Body.
Follow Loulla-Mae Eleftheriou-Smith on Twitter @LoullaMae_ES