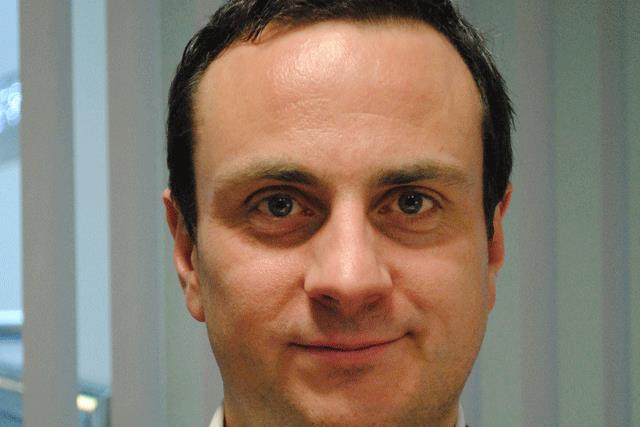 Executives at ESI Media, which already handles commercial operations for the London Evening Standard, The Independent and i, had been exploring options about outsourcing the airtime sales for the new London TV channel to an established sales house.
Jon O'Donnell, group commercial director at ESI Media, said: "We looked at a number of potential partnerships but the more we dug into it the more we realised we really need to handle our commercial TV operation ourselves.
"This is going to be the most exciting media launch of 2014. We'll be providing new opportunities for advertisers that are fully integrated into our print and digital opportunities around the Evening Standard, why wouldn't we want to do it ourselves?"
"The real gold for clients is about creating multi-platform ideas that tap into customer journeys and for the first time with London Live advertisers wanting to reach Londoner's will be able to do exactly that. We're enabling clients [advertisers] to get right into the heart of London in a way no one else can.
"You will be able to buy London by day-part - starting with breakfast - and be able to run joined-up campaigns throughout the day."
O'Donnell has restructured the commercial team to better service this more collaborative sell. His 145-strong team has been split into four agency hubs, with strategy directors Matt Batchelor and Dan Locke taking the lead on two hubs each.
Both report to Simon Poole, the former sales and marketing director at GMTV who became group sales director at ESI Media in September.
O'Donnell said: "Trading is still core to what we do, but with the new restructure the thrust is about positioning ourselves more as a partnership company, encouraging conversations across multiple platforms."
London Live targets at least £15m in ads
He declined to discuss immediate budgets and targets set for the team, admitting it is largely an unknown entity and Lebedev has yet to sign-off budgets for 2014. However, London Live has a programming budget of £15 million for its first year, and commercial deals will be expected to at least cover this initial outlay.
An additional £1 million is being invested in building a new studio for London Live at Northcliffe House, which is beginning to take shape in Derry Street, west London.
O'Donnell called London Live a "truly unique offering, the likes of which has never been seen before". Sceptics who reference previous failed attempts at a London-focused TV operation are said to forget all were launched well before the digital revolution and none have ever had London Live's strong EPG positioning (Freeview 8, Sky 117 and Virgin 159) or the daily support of the Evening Standard (readership 1.7 million).
He says to compare London Live to other local television operations completely misses the point. Noting London's diverse population, which is estimated in the region of 9 million, and the fact it is the fifth largest city economy in the world, responsible for more than 20% of the UK's GDP, he says the opportunity is "immense".
Serving a city like no other
"London is a city like no other," said O'Donnell. "We're not approaching London Live from a 'local TV' point of view, it's about creating a channel for an audience. This is underlined by the type of content we've already acquired ahead of launch."
London Live has reached deals with Channel 4 and BBC Worldwide said to cover more than 150 hours of content with the hope of attracting a core 16-34 year old modern urban audience.
Series scheduled for London Live's evening entertainment slots include Peep Show, Spaced, Smack The Pony, Misfits, White Teeth, Twenty Twelve, The Shadow Line and Spooks: Code 9. These acquisitions will sit alongside original commissions.
Earlier this month, London Live unveiled four presenters to anchor its news and current affairs coverage, with a diverse range of presenting backgrounds. The team consists of Marc Edwards, from France 24 and EuroSport; Louise Scodie, a broadcaster and writer for Marie Claire, Jewish Chronicle and shopping channel bid-up.tv; Claudia Liza Armah, from BBC3's 60 Seconds and BBC News Interactive; and Gavin Ramjaun, previously on ITV's This Morning and Daybreak as well as CBBC Newsround and BBC Sport.
The new team will front London Live's five-and-a-half hours of news a day.
Lebedev has brought ambition to media group
O'Donnell said: "Since the Lebedevs' have taken control here, we're absolutely nothing if not ambitious. When we moved the Standard into a free proposition everyone said it wouldn't work; it has. 2013 will be the second profitable year for the paper, and with its highest distribution in its history.
"Similarly, everyone said the daily i would never work. It has become the most successful national newspaper of recent times, achieving unprecedented growth. And now we're launching a TV channel.
"Yes, we're going to go all out for it. We're an out and out challenger brand, and that's the way we like it. We're absolutely ambitious about London Live's prospects and we're all determined to make it work."
ESI Media has appointed McCann London to handle the launch of the channel and Kemistry to handle its brand identity.
London Live remain on track to launch in March 2014 on Freeview 8, Sky 117 and Virgin 159. It will also be available on mobile, outdoor and online platforms.
The ESTV management team includes: Andrew Mullins, managing director at The Independent and London Evening Standard as CEO; Tim Kirkman, former executive director at Carat and chief executive at Loot as COO; Jon O'Donnell, group commercial director; former i editor Stefano Hatfield as editorial director; Vikki Cook, former BSkyB/Sky news commissioning editor as head of news and current affairs, and Jane Mote, former chief executive of Current TV, as launch programme director.