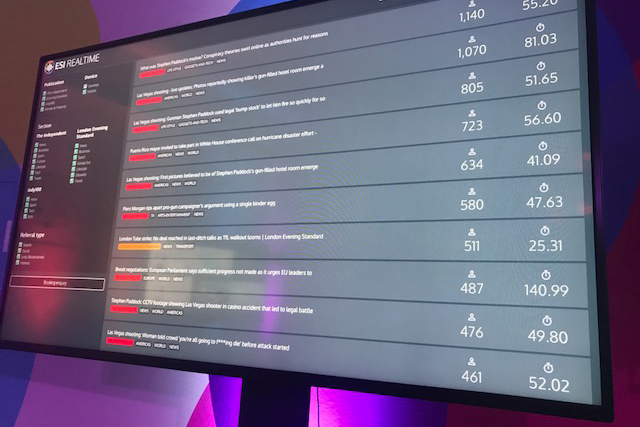 The platform, which has had a soft launch, was unveiled at this year's IAB Digital Upfronts.
ESI RealTime uses real-time trending article data to inform and optimise advertising campaigns. Agencies and advertisers alike can log on to the ESI RealTime dashboard to place ads themselves around trending or relevant articles across the ESI Media portfolio, which includes The Independent and The London Evening Standard.
The platform uses engagement data from its tool that is already employed by its newsroom, which informs journalists what stories are popular with readers.
ESI Moments, a bespoke ESI platform, informs advertisers which relevant stories are trending and likely to carry on trending, giving advertisers a two hour window to create a bespoke banner or display ad to feature round the article.
The platform has already been trialled by Kronenbourg 1664, through Publicis, who created bespoke ads around four popular articles that were based around the solar eclipse, football's deadline day and a new pink type of chocolate. The successful two-month campaign is understood to have generated over 2 million impressions.
ESI Media has also partnered with Amazon Alexa's new video app across the Standard's Going Out section. Amazon Alexa users using the new video app can ask Alexa about what to see in London before being served a video from the paper's editorial team giving people options.