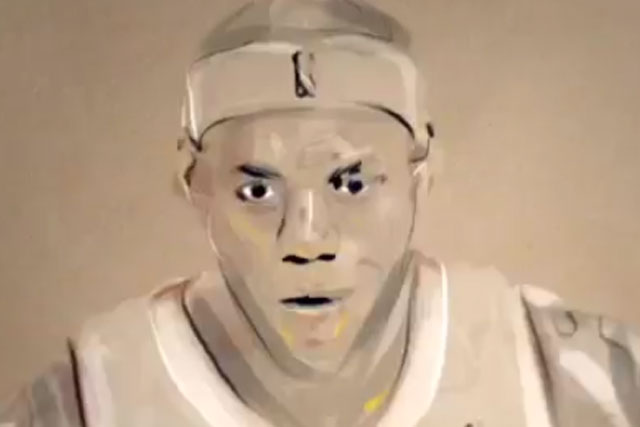 Richard Swarbrick, the director and artist at production company Hotspur & Argyle, is behind the creation of the Vines and has spent the past few weeks documenting the most exciting moments of the NBA Conference Series.
Footage is received after the match and each frame of the Vine is hand-painted overnight to be delivered the following day as a six-second Vine, to coincide with the hype surrounding the next game in the series.
Swarbrick will continue his work in the NBA finals, which started yesterday (5 June).
ESPN approached Swarbrick with the aim of celebrating the art of the NBA playoffs in a unique way.
The sports channel wanted a campaign of films that could be turned around quickly and help to create momentum and buzz on social media during the playoffs.
ESPN wanted this method instead of a single video because it thought the buzz would be more short-lived with one film, Hotspur & Argyle said.
Once the finals are over, ten Vines in total will have been produced, which will be edited into a single piece looking at the highlights of the tournament.
Swarbrick said: "Working to such a fast turnaround challenged us to come up with a watertight system in order to speed up our process, while maintaining the artistic quality we wanted to achieve.
"It has been hugely exciting and rewarding to see the films, and positive reactions to them, so quickly. It has been really refreshing to work with ESPN in this new and different way."