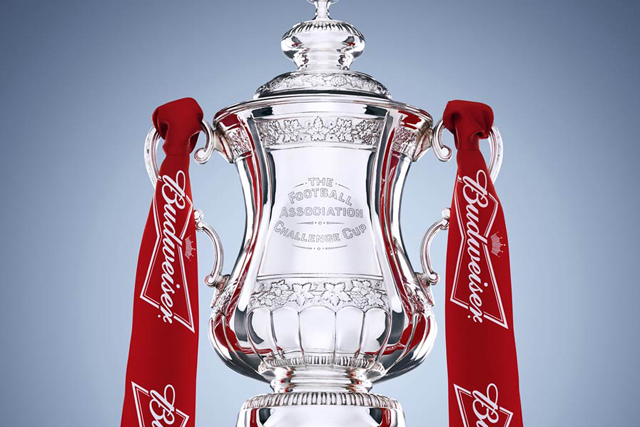 The main two creatives play on the idea that when a football fan's team is doing well in the FA Cup they can think of little else, whether they are an electrician wiring a big building or a dad decorating his child's bedroom.

The electrician creative, which shows a man rejigging the wiring on a building so it looks like the FA Cup, will appear on outdoor sites from today (26 December) in a campaign targeted to the clubs playing in the tournament's third round.

The campaign begins on digital and mobile from today and then on ITV, Sky Sports and ESPN from later this week. An accompanying national newspaper print campaign will start on 5 January.

The TV campaign will also include the film 'Play Room', which shows a dad organising a constellation of stick-on stars in the shape of the FA Cup, while promos on ESPN's channels with include four further creatives.

ESPN and BDA Creative produced the campaign. At BDA the copywriters were Sally Bowness and Paul Maley and executive creative director Pete Conolly led the creative direction.

Richard Cousins directed the films and the stills photographer was Dylan Collard.

Alex Lowe, associate marketing director, ESPN, Europe, Middle East and Africa, said: "The FA Cup has a rich and glorious heritage that we celebrate proudly at ESPN.

"First and foremost, we are fans ourselves. We understand the passion. And through our new FA Cup campaign we aim to capture and bring to life a fan's anticipation, obsession and optimism for the tournament ahead of each round."

Media planning and buying was by Arena Media and the campaign will run to the end of this season's tournament in May 2013.

ESPN's four-year deal to broadcast the FA Cup began with the 2010/11 tournament and the Disney-owned broadcaster shares the rights with ITV, whose current rights also end with the 2013/14 season.

ESPN currently broadcasts 23 games from the Barclays Premier League but the broadcaster missed out on the rights from the 2013/4 season after being outbid by BT in June.