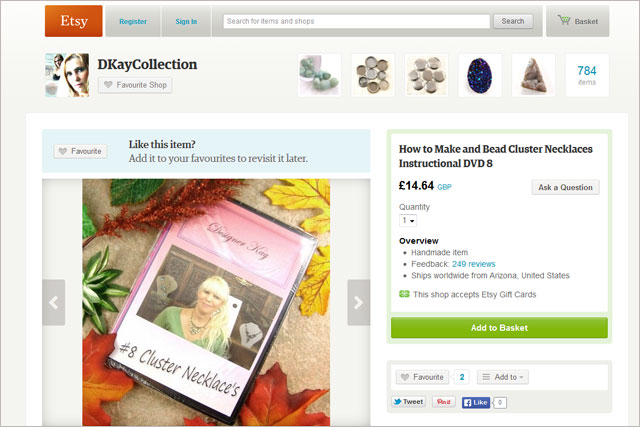 The brand, which sells goods such as handmade clothing, jewellery, art and homeware direct from the makers, has charged the agencies with introducing it to new consumers and making it a "leading force" in the UK market.
The agencies are among the first to work with Etsy, which was launched in 2005 in the US.
The brand has run digital activity and PR in-house, and has also worked with search agency Croud for media planning and buying on PPC, and used Google's product listing campaigns.
It now plans to introduce Etsy to a wider group, although its first television campaign that will break in the summer.
Goodstuff and Big Al's pitched separately against undisclosed agencies, in the process led by Nicole Vanderbilt, the international vice president at Etsy.
Vanderbilt said: "Etsy has grown considerably in the last year and we now feel ready to broadcast the Etsy message to a much, much wider audience in the UK.
"Goodstuff and Big Al's really understood Etsy and we trust them to represent our community and show what makes Etsy different. We feel that they will effectively communicate our message to a new audience of buyers who care about buying from real people."
Etsy has more than 400 million members globally.
Andrew Stephens, a co-founder of Goodstuff, said: "Etsy is a great brand with genuine differentiation and we're looking forward to getting crafty with them very shortly."
Stef Jones, a co-founder of Big Al's, added: "Etsy is the original. A phenomenon. We are incredibly proud that they are entrusting us with the brand, and with taking it onto TV for the first time."