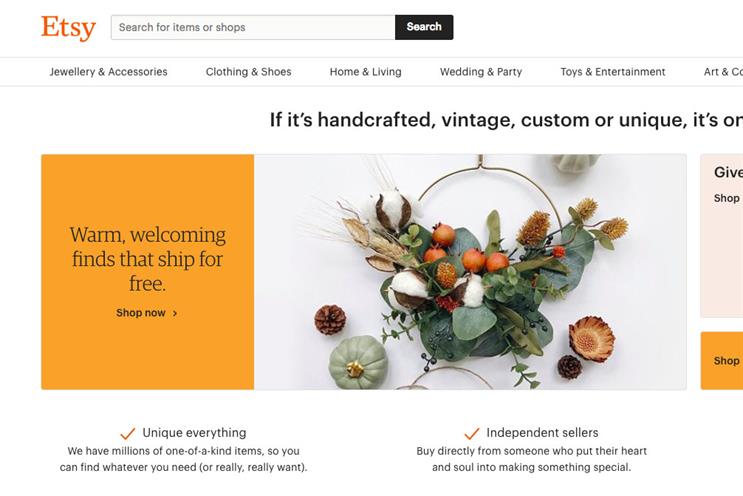 Etsy, the online marketplace, is opening a pop-up store in Covent Garden, London, that focuses on "mindful shopping".
"The Etsy Good Store" runs between 2 and 4 November. It aims to teach shoppers about the "craftsmanship and inspiring stories behind Etsy's unique products".
There will be workshops around sustainability, with tips on what to keep in mind when shopping, and how to live an organic and zero-waste lifestyle. The wellness talks will be around crafts.
Visitors will also have the chance to shop at the pop-up.