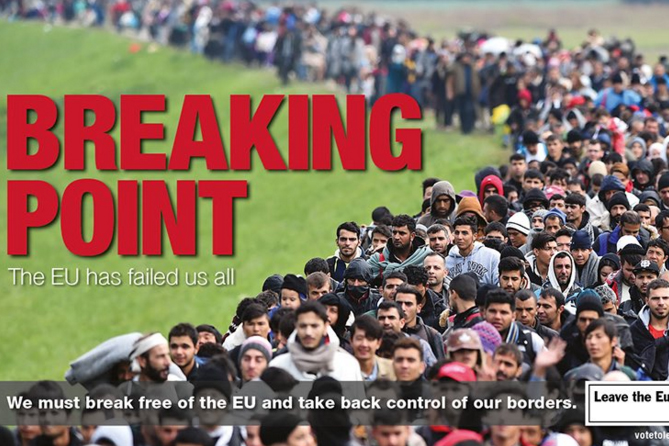 It came after reports that Jo Cox, the MP for Batley and Spen, was attacked at a library in Birstall, near Leeds.
Boris Johnson, the Tory MP and former mayor of London, has now suspended campaigning for the Leave side after a day of campaigning in East Anglia and will be returning to London.
Britain Stronger In, the campaigners for Britain to remain in the EU, have also cancelled all campaigning today.
With one week until the referendum, a fierce day of campaigning saw Ukip leader and Leave campaigner Nigel Farage unveil a provocative poster in Westminster today. The poster showed people walking to a refugee camp with the caption: "Breaking Point: The EU has failed us all".
After images were posted online, Twitter user Brendan Harkin said the image used resembled Nazi propaganda images from the documentary Auschwitz: The Nazis and 'The Final Solution', a BBC documentary available on Netflix.
@UKIP When you get so involved in your British nationalism that you slip into acting like Nazis. #JustUKIPthings pic.twitter.com/pgWfizUGel
— Brendan Harkin (@brendanjharkin)
June 16, 2016
An Ipsos Mori poll for the London Evening Standard this afternoon gave the Leave camp a six point lead, while a YouGov survey for The Times earlier this week put Leave on 46% and Remain on 39%.