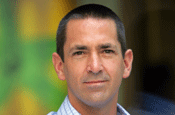 The agency has moved marketing director Mike Smith into the client services director role. Smith joined Euro in 2006 and will continue to work closely with Citroën.
Chief executive Mark Cadman said: "Mike is charged with continuing to improve our account handling department and delivering operational initiatives."
Antonia Harrison is replacing Smith as marketing director. Harrison, who also joined in 2006, is moving up from the position of business director. She has worked on pitches for both Yakult and Weight Watchers since she joined the agency.