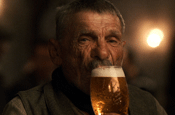 Both agencies have work in research and a result is expected imminently.

Stella's owner, InBev, started a hunt for a global advertising agency last month, after ending its 26-year relationship with Lowe London.

An InBev spokeswoman said the brewer's decision to review the brand had led to Lowe's resignation.

The brewer's decision to appoint Mother to handle the UK launch of Stella Artois' 4% variant contributed to the fall-out with the agency.