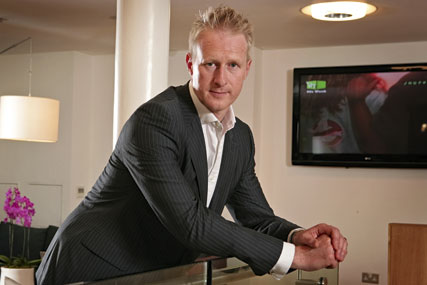 The advertising agency is attempting to capitalise on increased client demand for "conversational" media and the closer integration of PR into marketing campaigns.
Euro RSCG will now offer PR alongside advertising, channel strategy and digital. The PR business will be rebranded as Euro RSCG London PR.
Russ Lidstone, the chief executive of Euro RSCG London, will lead the merged agency, with Graham Lancaster, the chairman of Euro RSCG Biss Lancaster, taking on an equivalent role at Euro RSCG London PR. Holly Ward, the managing director at Euro RSCG Biss Lancaster, will continue as the managing director of the PR offering.
Euro RSCG Biss Lancaster has around 60 employees and also has offices in London, Manchester and Edinburgh. As part of the restructure, the latter two offices will be re-branded Euro RSCG Manchester PR and Euro RSCG Edinburgh PR.
The PR specialist's clients include Asda, The Carphone Warehouse and Debenhams.
Lidstone said: "We're listening to our clients and putting conversational media at the centre of our offering at Euro RSCG London alongside digital and channel strategy. It's genuinely very exciting."