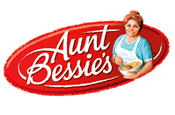 It is not known whether the company will call a pitch for the account or take advertising responsibilities in-house.

News of the account move follows the departure of Euro RSCG's chief executive, Mark Cadman, who left in December after a difference of opinion over the future direction of the agency.

Euro RSCG handled advertising for Aunt Bessie's Apple Pies, Aunt Bessie's Double Chocolate Chip Muffins, Aunt Bessie's Scones and Aunt Bessie's Yorkshire Puddings, owned by Tryton Foods, and Aunt Bessie's Mashed Potato and Aunt Bessie's Roast Potatoes, owned by Heinz.

Heinz also owns Aunt Bessie's Extra Crispy Roast Potatoes and Crinkle Cut Chips, which launched in 2007.

Euro RSCG's last campaign aired before Christmas, and showed a family preparing a Christmas dinner with ease by dishing up Aunt Bessie's Yorkshire Puddings.