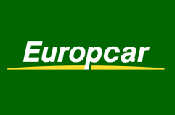 The agency was appointed without a pitch. Ogilvy & Mather in Paris won the pan-European business for Europcar last year.

The appointment follows Europcar's acquisition of the European slice of Vanguard Car Rental Holdings, the owner of National Car Rental and Alamo Rent A Car brands, in 2006.

Europcar UK Group recently appointed Catriona Lougher, the company's former consumer marketing director, as the group's marketing director.

Lougher will head up a new marketing team, made up from the former corporate and consumer marketing units, to build the core Europcar brand primarily within the consumer market.

Lougher said: "I think Ogilvy is a great agency. They have very strong strategic skills, are creative, and have very good-quality, intellectual thinking.

"The car rental market is very competitive, as there are lots of players, so we were really keen to work with one of the best agencies in the UK, given the scale of the task."