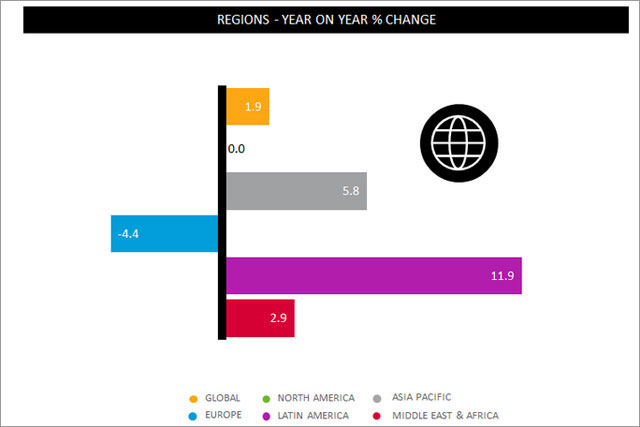 The global rebound in advertising spend is being held back in Europe due to the weight of the region's economic problems, with Nielsen predicting it is unlikely the region will recover from challenges "in the short term".
Nielsen's quarterly Global AdView Pulse report found total global advertising grew just 1.9% from the first quarter of 2012.
The global recovery has slowed in comparison to the last quarter of 2012, which saw a 3.2% increase in ad spend year-on-year on the back of 4.6% growth in North America.
However, the first quarter of 2013 saw ad spend in North America remain flat year-on-year, while the decline in Europe worsened compared to the last quarter of 2012.
Latin America performed the best in the first quarter with ad spend growth of 11.9% with all countries in the region recording an increase.
Nielsen predicts growth in the region does face challenges due to countries including Argentina experiencing rising unemployment and high inflation.