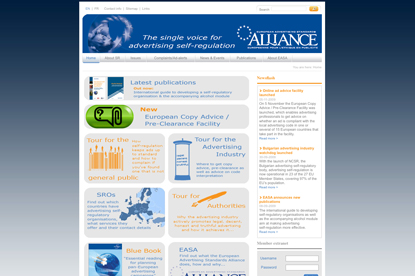 They have created an online "one-stop shop" that will allow advertisers and agencies to seek copy advice and script clearances for the 15 countries taking part in the project.

The initiative has been developed by Clearcast, which is responsible for clearing TV scripts in the UK, and the European Advertising Standards Alliance, which represents the continent's advertising self-regulatory bodies.

Kristoffer Hammer, Clearcast's head of policy and customer operations, said: "I get lots of calls from agencies asking where they can get clearance for campaigns running in a number of markets.

"This is a simple idea and if we can offer something that works without incurring extra costs it's well worth doing."

The EASA and Clearcast said all requests would be dealt with in confidence and on a non-binding basis. Some regulatory bodies require a fee for their services and these would be flagged as necessary.

The facility is available on www.ad-advice.org.