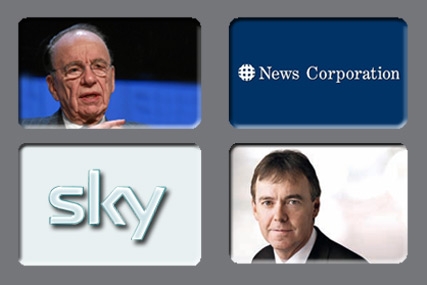 The EC has approved, under the EU Merger Regulation, the proposed acquisition of British and Irish pay TV operator BSkyB by News Corporation after concluding the transaction "would not significantly impede effective competition in the European Economic Area (EEA) or any substantial part of it".
News Corporation first proposed the £8bn buyout of the 60.9% of BSkyB that it does not already own in June, when Murdoch's 700p-a-share offer was graciously declined in the opening salvo for "undervaluing" the company.
News International's four newspapers currently control 37% of UK national press circulation, and Sky demands 80% of the pay TV market.
News Corp notified the EC about its intention to buy the satellite broadcaster at the start of November.
Competition commissioner, Joaquin Almunia, said today (21 December): "I am confident that this merger will not weaken competition in the UK. The effects on media plurality are a matter for the UK authorities."
The findings concern solely the competition aspects of the proposed transaction. In the UK, regulator Ofcom is due to submit its own recommendations to the business secretary on 31 December.
The EC stated it is "without prejudice to the ongoing investigation by the competent UK authorities of whether the proposed transaction is compatible with the UK interest in media plurality, which is different from the Commission's competition assessment".
News Corporation and BSkyB have both welcomed today's decision.
Read the European Commission's full statement on the News Coporation / BSkyB deal issued on 21 December, 2010.