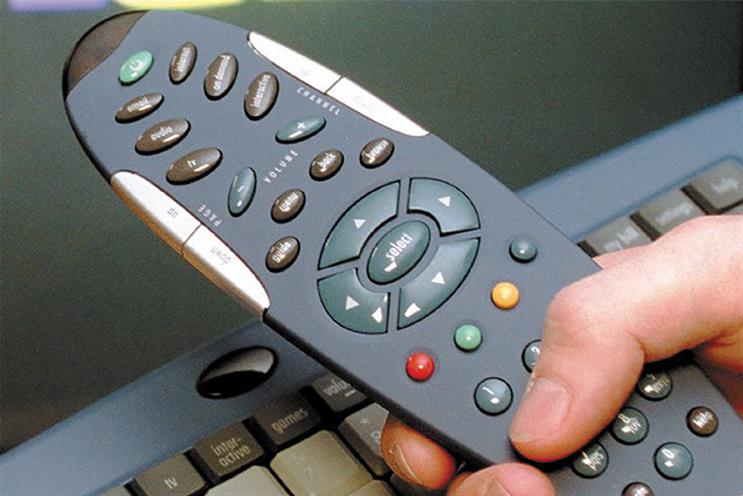 According to the 'Free-to-air TV Business Models' report, the relationship between adspend and GDP has been "less strong" since 2000.
The report analysed TV data from the UK, Germany, France, Italy and Spain. It noted: "The adspend/GDP ratio declined in all of the top western markets as advertising revenues have decreased in real terms."
Enders Analysis said Italy and Spain "have suffered the worst cumulative decline" in adspend since 2007.
ITV had the strongest revenues in 2014 at €3.2 billion, a growth of 8.4 per cent. ProSieben, the German channel, saw revenues of €2.9 billion, a growth of 10.4 per cent.
Mediaset in Italy took revenues of €2.5 billion in 2014 but its growth declined by 4.1 per cent. The Spanish version of the channel saw the highest revenue growth in 2014 of 12.7 per cent to €932 million.
The study found that adspend is only just growing in line with the economy. The UK saw a 3.2 per cent growth in TV adspend, in constant prices, compared with real GDP growth of 2.8 per cent.
It was a similar picture in Germany and the US. However Spain saw advertising grow at a much faster pace, although it was where the market most declined.
The report continued: "Of the main European markets, the UK remains the largest TV advertising market on a per capita basis, with broadcasters' per capita revenue almost twice as large than on the Continent."
In terms of younger viewers, Enders Analysis said it is seeing a "widespread decline" because of the rise of smartphones and tablets.
According to the report the greatest decline has been seen in the US, UK and Spain. The study put this down to the former two having "more highly developed internet markets" and in Spain "mobile device penetration is above average".
There is also greater competition from pay-TV broadcasters such as Sky, whose TV advertising market share grew by 0.3 percentage points year on year, to 12.1 per cent in the UK. In Italy this grew by 0.8 percentage points year on year, to 6 per cent.