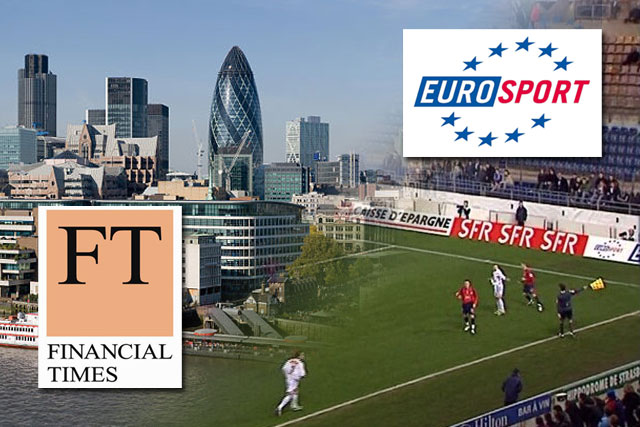 The sporting network achieved a weekly reach of 28.9% to take the top spot. This was followed by MTV on 25.9% of the market, with 12 million viewers, followed by French language channel Arte, with 22.6% of the market and 10.5 million viewers; Discovery with 20.7% and 9.6 million tuning in a week, and National Geographic with an 18.4% share and 8.5 million viewers.
Laurent-Eric Le Lay, chairman and chief of Eurosport Group, said: "Sport is a passion that draws massive audiences of fans to watch sport on TV and we're delighted to see Eurosport top the EMS Winter Survey again. Recent world events have been dramatic, the power of live sports content and emotions give a feel good factor that contribute to Eurosport remaining the leading channel of choice in Europe."
Of the pan-European news channels, Euronews recorded an impressive weekly reach of 15.4% (7.1 million viewers), while CNN followed that with 14.9% (6.9 million viewers) and Sky News with a 14.6% share (6.8 million).
BBC World News was also impressive and recorded a 12.7%, or 5.9 million weekly viewer reach.
Although buffeted by ongoing economic challenges across Europe, the print market is showing signs of weathering the storm, according to the latest figures from the survey.
General monthlies recorded the largest increase, as the sector's average issue readership (AIR) grew 1.1% on the EMS Summer survey.
However, the International dailies market stalled, with an AIR rise of 0.4%, and the weeklies market recorded the same kind of static growth with only a 0.3% rise.
The Financial Times once again took the crown in the paid-for international daily titles, with an AIR of 1.9% (872,000). The Wall Street Journal Europe sat in second place with 0.6% (262,000), followed by the International Herald Tribune's 0.5% (226,000) and USA Today's 0.3% (156,000).
In the newspaper space, freesheet Metro continued to enjoy a strong performance, posting an AIR of 6.6%.
In the weekly category, Time topped the list with an AIR of 3.4% (1,569,000), ahead of The New York Times supplement with a figure of 3.1% (1,451,000), and The Economist with 2.8% (1,286,000). Newsweek recorded 2% (915,000), with Bloomberg Businessweek on 1% (455,000).
The fortnightly magazines sector revealed that Forbes was number one with an AIR of 1.3% (584,000), topping rival Fortune, which posted an AIR of 1.1% (509,000).
In the monthly category, National Geographic Magazine (UK) led the list with an AIR of 8.3% (3,869,000).
Behind this, the Harvard Business Review recorded 1.7% (803,000), with Scientific American on 1.5% (717,000), and Euromoney (488,000) and CNBC Business (487,000), which both posted AIRs of 1.1%. Bloomberg Markets had an AIR of 0.8% (374,000).
Nathalie Sodeika, EMS director at Synovate, said: "This is a resounding endorsement for the publishers of quality business and current affairs titles.
"News is ubiquitous, and this high-end audience is as keen as anyone on staying connected, using TV and the internet to stay up to date. But what these results indicate is that when it comes to analysis – understanding the all-important background to breaking stories and the implications of events – this is where international print really provides value."