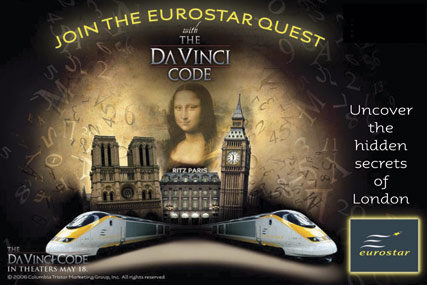 The company has approached roster and non-roster digital agencies, and plans to hold a pitch for the business later this year.
In recent years, Eurostar has used its roster agencies, which include Fallon and Rapp, to handle digital work on a project basis. Its last retained digital shop was glue London, which created award-winning work including the "Da Vinci Code" campaign. But the company ended its relationship with the agency in early 2008.
Earlier this week, it was announced that Eurostar is set to reposition itself as a brand that travels to a number of destinations across Europe.
The repositioning will be promoted by a new brand campaign, created by Fallon, which launches in July. It will include Eurostar's first TV ad since 2007.