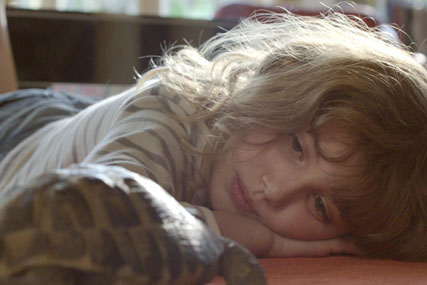 The cross-Channel rail operator aims to reposition itself as a more wide-ranging travel brand by reducing the focus on its core destinations Paris, Lille and Brussels.
As part of the shift, Euro-star is re-launching its 'Little break, big difference' consumer website under the name 'Europe by Euro-star'. There bloggers will describe journeys to destinations such as Lyon and Cologne.
As part of the push, later this week, Eurostar will launch its first TV campaign in three years.
The abstract ad, by Fallon, follows a child trying to talk to animals, first at home and then in the zoo. It ends with the tagline 'Exploring is beautiful'.
According to Eurostar, an extra 50,000 passengers travelled with the rail operator earlier this year as a result of disruption caused by the ash cloud.
Sales and marketing director Emma Harris believes the number of travellers who crossed the continent by train have helped to dispel the suspicion that catching connections on the continent is difficult.
The 12-month 'Exploring is beautiful' campaign marks the beginning of Eurostar's attempt to position itself as a more defined travel brand, after European Union liberalisation of the high-speed rail route between London and Brussels, Lille and Paris.