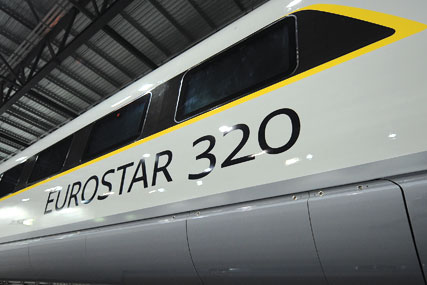 The move comes as Eurostar looks to increase the number of business travellers who use its service and follows a recent TV push created by Fallon. The company has not yet announced a new marketing strategy to introduce the fleet.
Eurostar is privately funding the programme with a combination of cash and bank financing, with part of the investment earmarked for the refurbishment of existing trains.
The new design has the capacity to carry more than 900 passengers and their luggage, and carry 20% more seats than Eurostar's existing trains.
The upgraded fleet will be equipped with an "advanced" wi-fi connection and on-board "info-tainment", including video-on-demand, music and news-feed features.
Nicolas Petrovic, chief executive of Eurostar, said: "Over the past 16 years Eurostar has revolutionised travel between London, Paris and Brussels but our sights are now set on expanding our business across Europe."
Eurostar are staging an event in London's Hyde Park today (7 October) to showcase the new train, with speeches from Petrovic and Philip Hammond, secretary of state for transport.