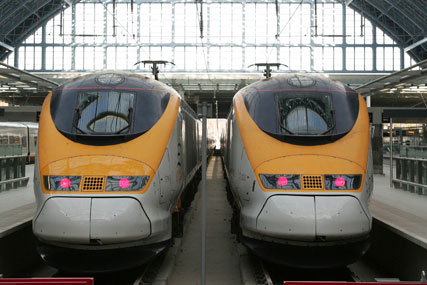 Eurostar argues that it is a natural partner for the bid, as it is used to carrying teams and supporters between the UK and the continent.

Andy Anson, the chief executive of England's bid, said: "The fact that England is easy to get to and easy to get around is an important selling point of our bid.

"Eurostar is a fitting example of our world-class transport system and we are delighted to be working with them for the remainder of this campaign."

Nick Mercer, Eurostar's commercial director, added: "With London directly linked to the European high-speed network, it is a complete no-brainer that Eurostar should become a partner in Fifa's England 2018 bid.

"Eurostar excels at carrying large numbers of people from city centre to city centre. Access to the candidate host cities by rail is easy from St Pancras International, being next door to King's Cross and with main London stations linked by underground.

"Eurostar is also able to respond quickly to demand and run extra services or indeed special charters."

Eurostar recently became a third-tier supporter of the London 2012 Olympic Games.