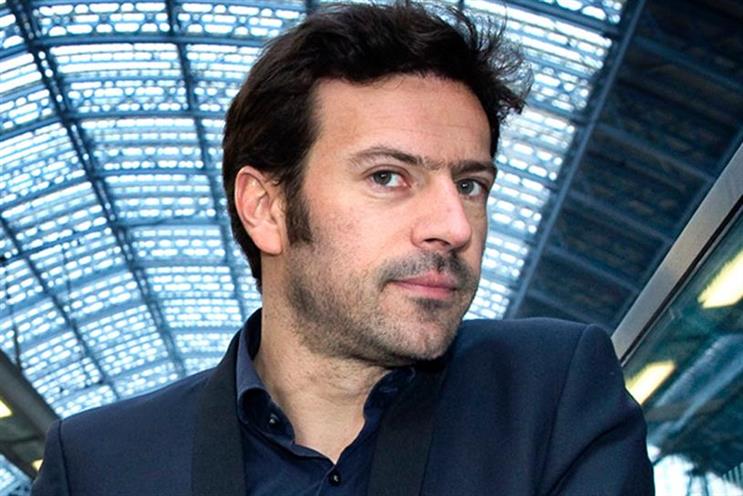 Reporting to the agency's founders and presidents, Fred Raillard and Farid Mokart, Benbassat will lead the daily operation of the Paris shop alongside executive creative director Olivier Lefebvre and former managing director Emmanuel Ferry, who has been promoted to chief strategy officer.
After beginning his careeer in consulting, Benbassat joined Eurostar in 2004 with responsibility for online marketing and over the years became in charge of the brand's entire communication budget in France. Latterly he handled sales and marketing for Eurostar in France.
In 2012, he joined Eurostar's London team to develop a common brand platform for the cross-channel train service and consolidate the English, French and Belgian marketing teams. He was also responsible for data and market research as well as product offers and the Eurostar Frequent Traveller loyalty programme.
At Fred & Farid, Benbassat will also be involved in making the agency more effective across the network, which now includes a New York office that opened last November and has about 30 members of staff. The network has 300 staff across its three offices in Paris, Shanghai and New York.
The agency describes itself as "a social, content, tech solutions for brands company" that includes a production company, a digital influence agency, a start-up investment fund and an events group.
Mokart said: "We are in an industry of solutions, serving businesses and brands. Our creativity should be agnostic, feeding on the collaboration of all internal and external expertise.
"The arrival of Lionel is a further step on that path. It aims to make the agency more effective in listening, more proactive, more agile and answer to creating value for our clients. Lionel's mission, due to his profile and path, will be to accelerate this process for the whole group (Paris, Shanghai and New York). We want to create the best of both worlds between the client and the culture of creative culture."