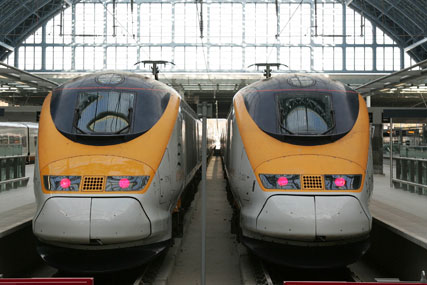 The title is part of the operator's strategy to repair its tarnished reputation, publicise its green credentials and build customer loyalty as it faces possible competition in the cross-Channel rail market.
The magazine, which has yet to be named, will be published in three languages. It will include travel features on destinations across the Eurostar network along with a mixture of general interest, news and lifestyle articles.
It will also highlight products for sale on board Euro-star trains. Initially this will refer only to food and drink items but eventually may include 'duty free' products such as perfumes, cosmetics and jewellery, which have provided a lucrative revenue stream for airlines.
Eurostar has appointed contract publishers Ink Publishing to produce the magazine. The first issue will be distributed on all of the operator's trains in May.
This marks a return to marketing activity for the brand, after its promotions were put on hold following the PR disaster it suffered in the run-up to the busy festive period, when the severe weather conditions halted trains and left passengers stranded.
Eurostar was criticised for the way it handled the crisis; in particular, its lack of customer communication. It reacted to negative press coverage with a statement saying that, while conditions were uncomfortable and distressing, passengers had never been in any danger. Last week, the findings of an independent review, conducted with the backing of the British and French governments, stated that contingency plans for helping stranded passengers were 'insufficient'.
The train operator is set to pay out about £10m in compensation to those affected.
Eurostar hopes the magazine will refocus attention on its environmental credentials. It will feature the brand's 'Tread Lightly' campaign, which includes a commitment to reduce CO2 emissions by 35% per passenger by 2012.
Nick Mercer, commercial director of Eurostar, said that Ink's commitment to minimising the environmental impact of the magazine was key to the appointment.
The title will have a substantial potential readership. According to its latest figures, Eurostar carried 9.2m passengers in 2009. However, it faces competition from other operators that are preparing to enter the market.