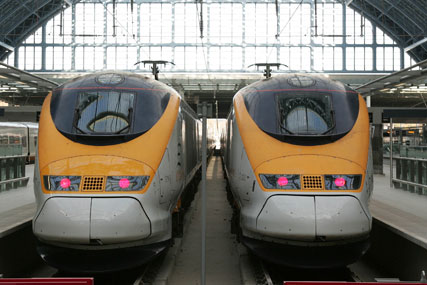 The cross-Channel rail operator is offering the additional tickets for dates between 20 and 25 April. They are expected to sell out within hours.
The lower-prices tickets represent a considerable saving for customers, as single Eurostar tickets between London and Paris can cost more than £300.
On its Twitter feed, the company stated: "Given the high level of demand, seats on Eurostar are selling quickly and customers are advised to go to eurostar.com to check availability,"
Airlines are feeling the cost of the crisis and UK airspace is to remain closed until at least 1am tomorrow.
British Airways estimates it is losing up to £20m per day as a result of grounded flights, while travel operator TUI claims it is suffering a £6m loss for each day that the crisis continues.
The government has sent three Royal Navy ships to European ports to help transport some of the estimated 150,000 stranded Britons back to the UK.