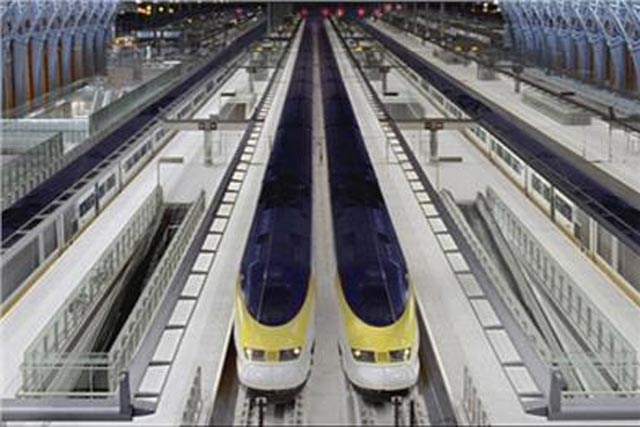 The company that operates the rail service between the UK and mainland Europe has today (14 January) reported the sales increase, despite being hit by snow delays in December that culminated in all passengers booked to travel before Christmas being asked to consider cancelling their journey, unless it was essential for them to travel.
Eurostar revenue rose from £675.5m in 2009 to £760m last year.
The number of passengers carried by Eurostar increased from 9.2 million in 2009 to 9.5 million in 2010.
Eurostar said the growth was due to the increase in people travelling further afield than Paris and Brussels, to destinations such as Holland, Germany and the south of France.
Nicolas Petrovic, chief executive of Eurostar, said: "With the expansion of new routes and services, we are witnessing a real renaissance in rail travel.
"The combination of shorter journey times and environmental concerns are prompting more and more customers to choose high-speed rail over plane.
"As the key link between the UK and the continent, we see considerable potential for growth and expansion in an open-access world."
In October last year, Eurostar kicked off a review of its £4m media planning and buying business.