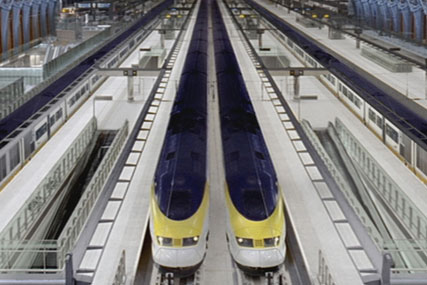 According to a trading update by the company, in the first six months of 2010, passenger numbers rose by 6% year-on-year to 4.6 million and revenues were up 18% on 2009 to £404m.
While admitting it benefited from the additional 50,000 passengers gained during the closure of European airspace, Eurostar chief executive Nicolas Petrovic said confidence was also returning in the business traveller market.
Petrovic said: "While our core routes continue to be busy more and more people are opting to travel further afield and explore new destinations by train.
"Forward bookings are looking strong and with the increasing appetite for high speed rail travel in Europe, the trend looks set to continue."
Earlier this week, Eurostar launched its first TV campaign in three years to convince consumers of the ease of train connections on the continent. The campaign, which carries the strapline "Exploring is beautiful", focuses on forward destinations such as Lyon and Cologne.