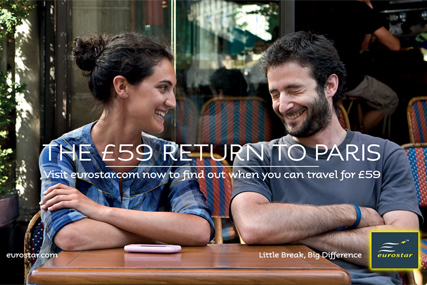 The high-speed rail service is seeking a roster of agencies. The appointed agencies will be responsible for all of Eurostar's advertising across UK, France and Belgium, as well as emerging markets.
Eurostar is handling the process in-house as it prepares to introduce a more consistent brand personality across all of its different markets.
The company said it was looking for a roster of agencies due to its "ambitious growth plans and increasingly international outlook".
The agencies will be expected to execute brand strategy across all of its brand communications.
The rail service currently works with a number of agencies including Paris-based Leg, Fallon in the UK and TBWA\Brussels. All the agencies have been notified of the review and invited to participate.
Eurostar will select a shortlist of agencies to take part in the tender process. The shortlist will be announced on 7 October and the final appointment will be made in February.