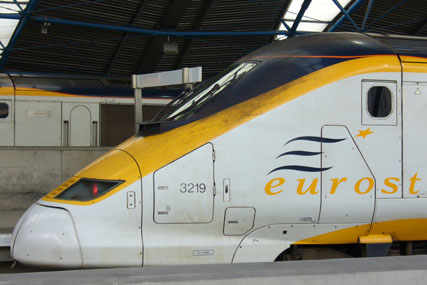 Although not as literal, the activity is reminiscent of British Airways' 'T5 is working' push, by Bartle Bogle Hegarty in 2008, which aimed to restore the reputation of the Heathrow Airport terminal following its disastrous opening.
Eurostar's activity is scheduled for April and will attempt to convince consumers that the rail operator has recovered from a series of breakdowns.
Emma Harris, director of sales and marketing at Eurostar said: 'The campaign will not directly address what has happened, but will be relevant to consumers and, in its familiarity, seek to reassure them about our return to normal service.'
Harris is working with creative agency Fallon on a strategy to improve perceptions of the brand following a damning independent report of Eurostar's handling of difficult weather conditions this winter.
The report, commissioned by Eurostar, said the company had made 'insufficient' contingency plans, and claimed its communications strategy was 'not satisfactory'.
Last week, Marketing revealed that Eurostar is planning to launch an, as yet unnamed, monthly magazine to flag up its green credentials and build customer loyalty. Contract publisher Ink has been appointed to produce the title.