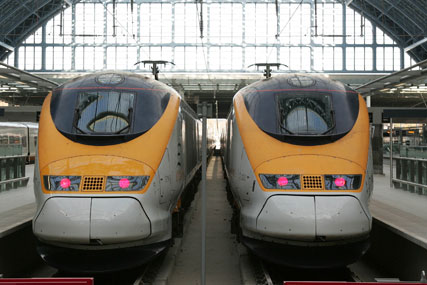 The deal with The London Organising Committee of the Olympic Games and Paralympic Games (LOCOG) sees Eurostar becoming a tier three sponsor of London 2012, the 30th domestic sponsor.
Eurostar will be providing London 2012 with arrival and departure services at St Pancras International for those competing in and working at the Games who are travelling to London on its trains.
The rail operator has also acquired rights in France and Belgium and become a partner of the French and Belgian National Olympic Committees. As part of the deals, the Olympic teams from both countries will travel to and from the Games using Eurostar services.
It will also provide international rail services for London 2012's operational requirements.
As part of its sponsorship of the London 2012 Games, Eurostar will be carrying out marketing activity across the UK, France and Belgium to promote London 2012 as a 'sustainable Games'.
The first activity will be at the Tri-City-Athlon planned for 14 September 2010 in Paris, Brussels and London.
Nicolas Petrovic, chief executive of Eurostar, said: "As the high speed rail link between the UK and the Continent, we will be bringing over a million people to and from the UK during the Games and will help make London 2012 the most sustainable Games possible."