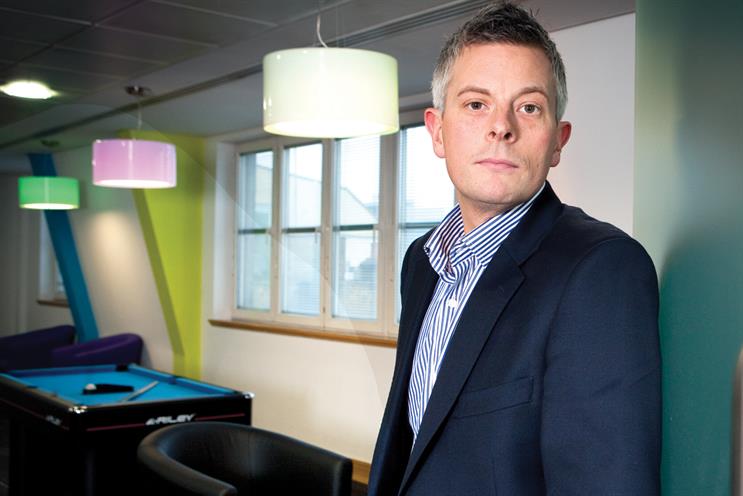 Digital Cinema Media," its managing director, Simon Rees, states in a quick chat before our interview with Joe Evea, "needed a commercial director to bring together all aspects of the cinema media opportunity – it's a new, holistically oriented role."
So, Rees continues, two internal candidates – the business development director, Joe Evea, and the sales director, Jeremy Playle – were invited to pitch for this new job.
As a result, Evea's getting some swanky new business cards printed, while Playle has left the company to pursue a notorious euphemism (he's currently seeking "other opportunities").
Rees makes it all seem like the most natural thing in the world. To some outside observers, however, it feels like a rather clumsy and, to say the least, ungracious bit of business.
But what do they know? Rees has a business to run and his shareholders, the big cinema chains, are rumoured to be impatient. Revenues this year have been, at best, flat.
Campaign has always been unashamed in its affection for cinema and we tend to err on the generous side in our analysis, even when the medium's at its most accident-prone. So we'll quickly pass over some of the more unfortunate aspects of this latest episode.
Playle was well thought of in the media marketplace, even if his virtues were of a comparatively old-fashioned sort. He was a tough negotiator, more than able to fight the medium's corner in difficult talks with big buying points. After all, it's a relatively puny sector – and the big bullies at the likes of Group M (which, incidentally, buys more than 50 per cent of all UK cinema advertising) will kick sand in its face if given even the tiniest bit of encouragement.
Evea is, in the words of one observer, "a truly lovely bloke but comparatively fluffy". So the worry is that, though Evea has impeccable future-facing credentials, the media buying fraternity might, in the short term, chew him up and spit him out.
Is that a scary prospect? Evea, proving right from the off in our interview that he is, indeed, a lovely bloke, fields this sort of insinuation with impressively good grace. "Well, that's a loaded question," he responds, before pausing to frame a suitably diplomatic answer: "I'm looking forward to all sorts of conversations with all sorts of people."
But it's probably fair to say that the conversations he'll be best at will be the ones about the medium's aspirations and its future direction. DCM is desperate to justify the "digital" word in the company name (previously Carlton Screen Advertising, it was rebadged in 2008) by implementing the business step change it has been promising for the past couple of years.
And that, clearly, involves full immersion in every aspect of the digital media revolution. Phase one of this involved what Rees calls "fixing the plumbing" – and that's almost done and dusted now. A new distribution system went live in September; and, by the end of 2013, all content shown in all UK cinemas – advertising and feature films alike – will be distributed digitally and shown via digital projectors.
From an advertiser's viewpoint, this subtly changes the nature of the medium. Previously, ensuring that all the right celluloid got to all the right places involved long lead times. Now the medium can accommodate last-minute copy, tactical campaigns and the scheduling of specific days and day parts.
Phase two is far more conjectural and speculative – it basically involves cinema trying to leverage a commercial cut of mobile advertising activity targeting cinemagoers in the foyer and the near vicinity of cinemas before and just after their visit.
This could be a tall order. Meanwhile, there are worrying signs that phase one of the digital revolution is not yet delivering the expected uplift. There seems, in short, to be a limited appetite for the tactical use of cinema. As one media agency source puts it, referencing the small part the medium plays in most schedules: "It's always worth segmenting a nice big Victoria sponge, but it's harder to justify trying to cut a tiny cupcake into slices."
Rees dismisses such talk, pointing to recent cinema campaign initiatives from Tesco and Sony. And it's also true that Evea talks a compelling digital game. He's an accomplished communicator, as perhaps befits someone who misspent his time at university mucking about on student radio. He thought he was going to make something of a career for himself behind the microphone and had early gigs at Heart before landing his own show at the optimistically named Surf FM in Brighton.
He gave all that up to earn some decent money at Granada's new-media sales house GSB, joining in 2000. From there, having learned a thing or two about digital, he moved on to Emap and up through the ranks to become the head of digital business development at Emap's successor company, Bauer Media.When he left to join DCM in March, he was the head of branded content at its Bauer Access division.
So what on earth made him consider a non-interactive medium such as cinema? He says he was attracted to DCM because he recognised that the sector was poised on the verge of a huge transformation.
He concludes: "Cinema has so much potential because no-one has really thought about it properly [in a digital and social media context]. Everyone knows the power of the medium. Everyone knows that the cinema screen is a great place to puts ads. But the opportunity is just so much bigger than that."