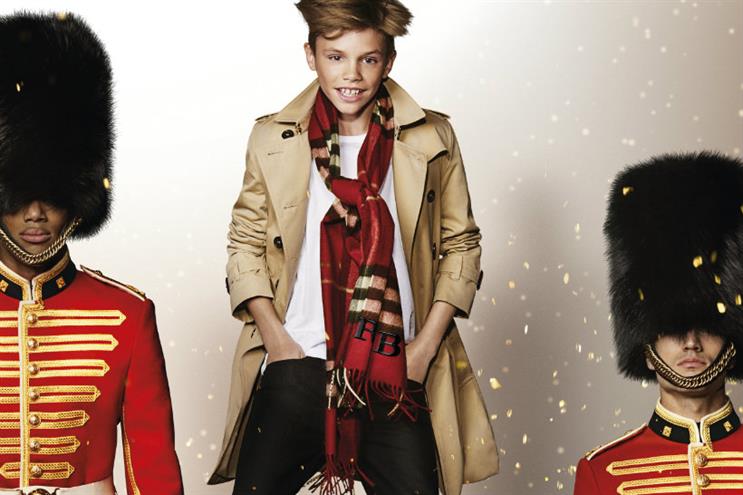 The nature of the new role is not yet clear, given the multiple challenges Burberry is facing. A prospective commercial boss would need to weather the economic slowdown in China. They would also need to navigate wider issues in the luxury-fashion category.
If Burberry wants to keep the tradition of luxury, they will need to do some painful things – shutting stores, shrinking budgets and pulling the brands back in a bit more
Dior has struggled to replace its creative director after the departure of Raf Simons, while Yves Saint-Laurent's creative director Hedi Slimane left the fashion house in March. Since his departure, Simons has said growing commercial pressure at fashion houses is not conducive to good creative output – and it's likely Bailey is under the same pressure.
Commercial hire is 'inevitable'
Bailey has occupied both the chief creative officer and chief executive roles at Burberry since May 2014, after the departure of former CEO Angel Ahrendts for Apple.
Earlier this year, Burberry warned of a "challenging retail environment" after reporting a decline in group revenue for the six months to 31 March, compared with 9% growth over the same period in 2015.
An over-reliance on China compared with rival brands particularly affected the brand. It issued a profit warning for its fiscal full-year 2017, and pointed to a decline in demand from Chinese tourists travelling in Europe following the Paris attack. Sales in Hong Kong were down 20% year on year for the final quarter.
Fashion industry consultant Eric Musgrave, a former editorial director at Drapers, says Burberry's commercial hire was "inevitable" and says headhunters are definitely searching for a candidate.
"It wouldn't be possible for Christopher Bailey or anybody to do two huge jobs at Burberry," he said. "I could understand why, after Angela Ahrendts' departure, they might have wanted to give Bailey a chance to run it himself to see how the company evolved and see what role was needed."
Bailey is due to give a strategy update later this month, with analysts hoping for a long-term view on the business.
"What's the shape of Burberry over the next three to five years?" says Musgrave. "That's the key question for the type of person that's required to assist in a commercial role."
How Bailey took back control
That is not to dent Bailey's considerable commercial nous. Under Bailey's reign, Burberry has shut down licenses to take greater control of its brand and move away from earlier chav associations.
Creative directors get burnt out - they go in thinking it's two collections a year, then they have to do women and men's, so that's four, then subsidiary collections, so that's eight
"To judge Bailey on short-term profits and the volatility of a daily share price is to completely misunderstand his impact on Burberry," says Daniel Williams, a luxury and lifestyle planner at Leo Burnett London. "He is undoubtedly one of the most impressive creative directors of the last decade."
But others argue that Bailey has taken the brand "full circle", pointing to the brand's efforts in digital marketing.
Though Burberry has been lauded by the marketing community for its cutting-edge marketing, with several digital firsts to its name, there is a tension in trying to get as wide a digital reach as possible while trying to retain a sense of exclusivity.
Glenn Ebert, the senior digital strategist at SapientNitro, suggests Burberry should look to another luxury brand for its next executive appointment rather than, as suggested by other analysts, a Topshop or high-end fashion brand such as Ted Baker.
"They should be going up the food chain because of being so mass," he says. "Especially somewhere like London – everywhere is plastered with Burberry.
"The irony is that the whole reason Christopher Bailey was brought in 12 years ago was to make Burberry more respectable."
Going more mainstream, he adds, would hurt the brand – but taking greater control again and choosing to become more exclusive might mean denting profits in the short term, something already worried shareholders are unlikely to welcome.
"If they want to keep the tradition of luxury, they will need to do some painful things – shutting stores, shrinking budgets and pulling the brands back in a bit more," Ebert says. "If they want to continue to drive profit, then it's about going more mainstream and more partnerships – but that would dilute the brand.
"Christopher Bailey and the board will have to decide which direction to go in – there's a fork in the road."
Fashion's upcoming turmoil
Elsewhere in luxury fashion, the picture isn't looking any more cheerful.
In April, Diane von Furstenberg declared the fashion industry was about to go through "never-seen turmoil". Though she didn't go into specifics, the interpretation is that schedules are becoming increasingly pressured.
Musgrave says: "Creative directors get burnt out. They go in [to a fashion house] thinking it's two collections a year, then they have to do women and men's, so that's four, then subsidiary collections, so that's eight.
"At that level, putting together collections is a complicated, time-consuming state of affairs."
For some, Burberry's consistency might keep it afloat as the tide comes in.
Rebecca Robins, director of EMEA and Latin America for Interbrand, says: "At a time of increasing flux in the luxury and fashion industries, brands need a level of constancy and permanence, and Christopher Bailey has been that 'red thread' at Burberry since 2001.
"It's important to remember that the leaders of luxury brands are guardians of centuries old brands that have been around long before us, and that will be here long after us. Looking back to before 2001, could we have said the same about the expected life of the Burberry brand?"