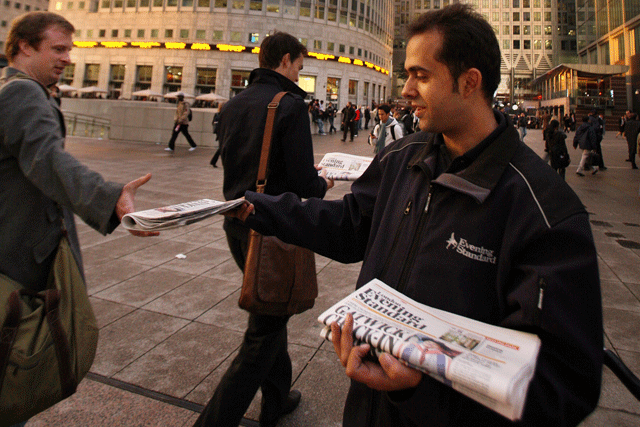 It is understood that talks have taken place between the Alexander Lebedev-owned title and the Department for Culture, Media and Sport (DCMS), as part of plans to launch US-style local TV channels in the UK.
The first contracts are set to be awarded next year, after companies were asked to express interest to the DCMS.
Culture Secretary Jeremy Hunt believes newspaper publishers would be ideal candidates to run the digital terrestrial channels.
It is likely that funding of £40m for an initial network of 10 to 20 stations will be provided by licence-fee payers, to cover the set-up and three-year running costs.
However, Hunt scrapped plans to create a national 'spine' channel on the Freeview platform last month.
He will instead allow contractors to operate 'individually licensed stations' as opposed to the 'top-down' approach of a centralised local TV channel.
A London Evening Standard TV station would mark the latest stage in an overhaul of the brand, which began after its acquisition by Lebedev in 2009. The revamp has included transforming the newspaper into a freesheet.
The London Evening Standard declined to comment, while the DCMS was unavailable for comment.