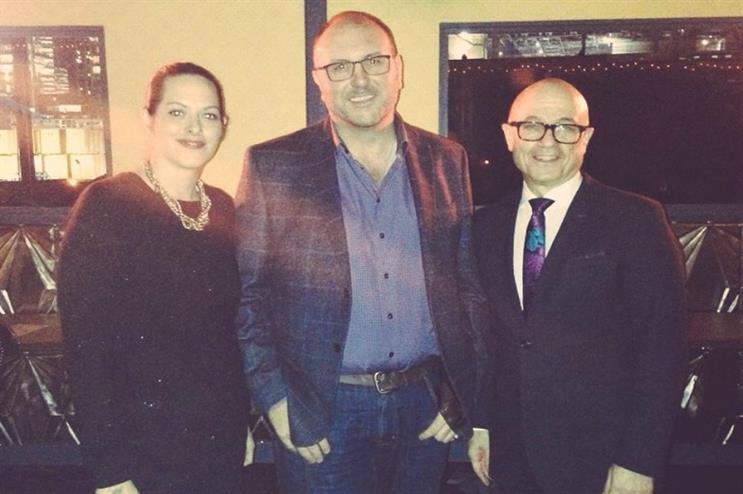 The discussion, which was facilitated by ISES board member Robert Dunsmore, posed the question: "What makes an event fit for purpose in 2016?"
The briefing process
Dunsmore kicked off the conversation by asking the top three about the brief, in terms of what they like to receive and what their clients should be doing.
Wyrley-Birch explained that the industry is more competitive than ever, which means everything goes out to tender. "We are all given a lot of briefs and I think that is something that has changed the most over the last few years – briefs have perhaps become far too defined."
He added that the brief tends to dictate the quality of the work produced. "In order to get great work the brief needs to be good, and the brief is only good if you have a two-way dialogue to develop that brief.
"Some of the best briefs we've received are half a page; they don't need to be long," he said.
Armstrong's said her experience with the client is quite different. "I have a one-to-one with the clients, we tend to work through the brief together.
"What I find really important is that the whole organisation is aligned. It's my job to find out what the client wants. I work in a very bespoke way with people so it's all very much about getting in to what they want to achieve beyond what's on the piece of paper," she explained.
Jackson doesn't feel the need for a brief at all, and cites creativity as the key to successful events. "I don't want a brief. I don't read the brief; I am not interested in the brief. I am more disruptive than that.
"We are creative problem solvers and we need to uncover those problems creatively," he said.
Building a connection with the audience
Dunsmore was interested to learn how the panel produces events that connect with their audiences, to which Armstrong replied: "Think about what something means to you. An event is meaningful when you create meaningful experiences."
"For us it's all about creating belief. It's about really trying to get down to the core moment."
While the latest technologies and developments can be used to produce events, Wyrley-Birch explained it will always be the emotional connection that is important. "It's not the kit that gives someone a memory in 10 years, they will remember how the event made them feel."
Jackson explained the notion of transformation and change, stating it's about: "Changing beliefs and behaviours and attitudes, and that's the thing we do best in events. You've got to find clients that like you and clients that trust you – those that trust you will give you leeway."
How do we measure success?
The panel agreed that data is important, however it's also about the attendees' experience. Jackson said: "Measurement is nice for us to have, however the thing that makes us [events] different is the emotional resonance."
Wyrley-Birch recognised that we probably don't measure enough. "We need to learn about data, the value of data and how we use that data," he said.
Armstrong admitted that data collection isn't her forte, and she prefers to opt for a more emotional approach. "I don't need to look at statistics to figure it [the success of an event] out, you just have to look in their [the attendees'] eyes."
Creativity inhibitors
The event industry by its very nature is a creative one – and Dunsmore asked the panel what gets in the way of them producing their most creative events.
Armstrong said risk aversion is the key contributor: "It's people saying they want something creative when they actually want something funky that they have seen before."
Jackson believes that the larger the agency, the more difficult it can be to execute creative ideas. "The problem is the bigger you get the less brave you can afford to be. The structure of large businesses is you need to make enough to cover your overheads.
"You can only get creative when you engender trust with your clients. We've got to push clients into bravery," he said.
Jackson added: "It's our job to start pushing the boundaries of creativity, to be radical. It's creativity that drives business. Smaller agencies can afford to be edgy and we need that."
Wyrley-Birch agreed that start-ups play an important role in the industry in terms of creativity. "Creativity can come from anywhere, but we need start-ups as they push the boundaries – they have to be creative to stand out."
Read about Wyrley-Birch, the Event 100 Club 2016 number one here. You can also find out about the Event 100 Club 2016 top 50, and 51-100 rankings.
Dinerama, a part of London Union, the parent company of Street Feast is now available to hire for events of various sizes.
Comment below to let us know what you think.
For more in-depth and print-only features, showcases and interviews with world-leading brands, don't miss the next issue of Event magazine by subscribing here.