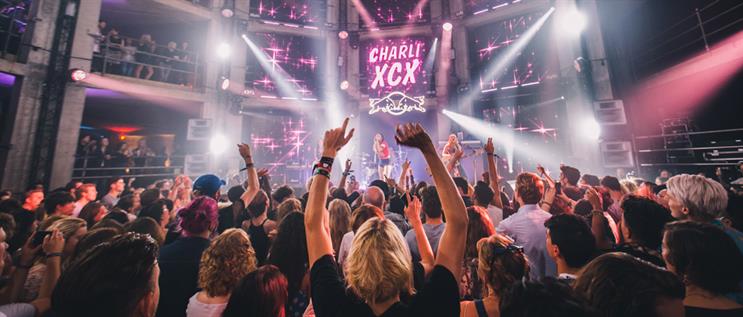 WINNER
Amplify
---
With 14 new clients won in 2016 representing £3.5m of new business and 11% year-on-year growth, plus a further six new accounts in the first half of 2017, Amplify has justifiably been named the Brand Experience Agency of the Year at the Event Awards 2017.
This summer, across just one month, the agency took Netflix to Cannes Film Festival, continued its brand guardianship of PlayStation VR at E3 in Los Angeles, delivered Google's Think conference and rescored a film at Abbey Road Studios, with Oscar-winning composer Steven Price and a 60-piece orchestra.
The agency created an in-depth research project and film series, exploring modern youth culture in the UK. Young Blood focused on the hopes, fears and realities of 13- to 25-year-olds and was the result of more than 2,500 interviews over the course of six months. Launched to cultural acclaim, the project directly attributed to a surge in new business.
Young Blood 2 is set to launch at the end of the year, with new research and six films.
Influence and growth
Founder Jonathan Emmins clinched the top spot in the latest Event100 ranking of the most influential people in the field of brand experiences. A new creative team, talent manager and brand editor bolstered the agency to 60-strong, while, after two years' mentorship, Amplify took a parity stake in student marketing agency Seed. It joins sister agencies People-Made, Urban Nerds and 27.
Amplify's global campaigns are on the rise, with 60% of work now delivered outside the UK.
Highly commended: Momentum Worldwide
Microsoft, Asda, UPS, AB InBev and American Express were some of the many clients turning to Momentum Worldwide for brand experiences in 2016. There has been considerable growth over the past 12 months, kicking off with Momentum's appointment as SAP's global sponsorship agency of record and continuing with the addition of the Premier League, Jaguar Land Rover, Goose Island and Corona and many more to the roster.
The Momentum point of difference was enhanced with Momentum RX, a suite of analysis and measurement tools to assess the Return on Experience value of experiential campaigns.
Finalists
Hot Pickle
Iris Worldwide
MKTG UK
Produce UK
Wonder London