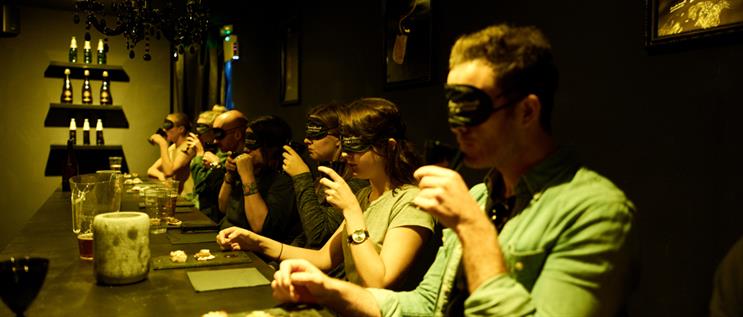 WINNER
Evening Standard London Food Month
ESI Media
---
The London Evening Standard wanted to bring its foodie focus to life by creating Britain's largest ever food festival, with a charitable focus on food waste that could live on after the event.
London Food Month (LFM) was a month-long celebration of food, which featured a bustling outdoor Night Market and more than 400 events across the capital. It aimed to offer something for everyone, from high-end dinners to free community events, and from old favourites done differently to the latest lunch hotspots.
Curated by food critics Grace Dent and Tom Parker Bowles, creative directors for LFM, the event brought together Britain's best chefs, including Angela Hartnett, Fergus Henderson and Claude Bosi, with international chefs such as Dan Hunter, Ana Ros and Massimo Bottura.
Unique food experiences
For the first time in one programme, LFM opened up the capital's eateries with the ultimate foodies' guide to eating out and having fun in London.
It gave access to special collaborations and unique experiences across the city: 20 exclusive supper clubs ran throughout the month, including an all-night Bloodshot Supper Club at The Dairy; and 70 exclusive lunches ranged from Jamie Oliver's 15th anniversary lunch at Fifteen, through to Asma Khan's Come Aboard the Darjeeling Express, a celebratory feast for Eid.
Hundreds of special LFM brunches took place every weekend across London throughout June, with highlights including the Paradise Garage Ketel One vodka disco brunch and the Japanese brunch series at Sakagura.
The festival also partnered The Felix Project to promote awareness of food waste and encourage the industry to donate surplus food to charity to help London's vulnerable.
Highly Commended: Dolce by Ferrero Rocher - TracyLocke
"Dolce by Ferrero Rocher" was a luxury London pop-up dining experience that reminded chocolate-lovers what sets the iconic confectionery brand apart from its many competitors: the combination of indulgent layers that provide its unique taste experience.
This was a revolutionary approach for both the brand and the category: replacing the traditional low-engagement, mass sampling approach with a high-end, indulgent dining experience. The new concept was so popular that the event sold out within 24 hours of its announcement – more than 3,000 visitors paid to discover the product anew through a sampling menu of five decadent miniature desserts.
#DolceByFerreroRocher also engaged 1.46m people online and video content reached more than 11.1m – smashing the 8.8m target by more than 26%.
Finalists
Campo Viejo Lake of Colour – Iris Worldwide
Cosmopolitan Self-Made Summit – Hearst Magazines UK
Maynards Bassetts Sweet Art Gallery – Golin
Parallel London
The Launch of the Toyota CH-R – The Department