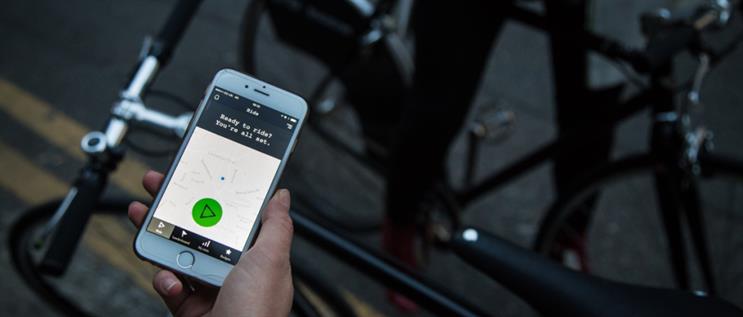 WINNER
Buzzbike Tour de Tech, powered by Braintree
MKTG
---
Braintree, a PayPal service, is a platform that supports mobile payments for clients such as Uber. It wanted to find an innovative way of using tech and social to capture the attention of leaders at hyper-growth start-ups and large, next-generation companies who are time-poor and advertising-adverse. The brand wanted to create a unique, experience-based platform to engage business audiences in target areas of London such as Shoreditch, Hoxton and the so-called "Silicon Roundabout".
MKTG launched Buzzbike – the world's first free, urban cycling scheme, offering users in two London boroughs 24/7 access to a beautiful, single-speed bike, complete with accessories, in return for their riding data tracked via iBeacons.
Tech targets
To raise awareness of Braintree as the bikes' sponsor among tech start-ups, the agency devised an innovative Tour de Tech app, allowing teams of riders to compete against other companies in the vicinity. The sponsor's key objectives were to raise awareness of the brand among local start-up and tech businesses, position it as an influencer and facilitator for start-ups, and increase brand love and trust within the community of start-ups, engaging as many founders of the target companies as possible.
The Braintree Tour de Tech app used UK maps to create milestones based on distance/time it would take to travel from Old Street to Cardiff, Liverpool, Newcastle, Leeds and Cambridge, which were deemed other centres of technological innovation, and back.
When the teams used Buzzbike to cycle in the real world, they also accrued miles on their app that went towards a monthly cumulative goal.
Using the iBeacon data, riders were rewarded individually with perks including coffee machines for the office and gig tickets; the overall winning team won a sabbatical.
Highly commended: Nike Strike Night - XYZ
Nike's debut Strike Night was an audacious live experience featuring Europe's top six elite goal-scorers going head-to-head in the ultimate penalty shoot-out, combined with a one-hour Facebook Live show.
Dubbed "Fight Club for Football" by lead agency XYZ, which designed and built the set and ran the event on the night, Strike Night was designed to transform the launch of the Nike Hypervenom 3 boot into a cultural moment while creating the highest level of digital engagement among target audiences, including football-obsessed teens. About 400 invited guests were welcomed to a secret London location to be the live audience, alongside almost half a million live viewers via Facebook Live.
Finalists
H&M X Field Day – The Electric Jungle #Hmxfieldday, The Flash Pack
NTT Data Wall Revolutionises The Open Golf Championship | Pulse Group, Imediasport And Dentsu
Pepsi Max Fan House, Initials
The Wonderwall, 2LK
Toyota – Unlock Your City/ C-Hr, MKTG