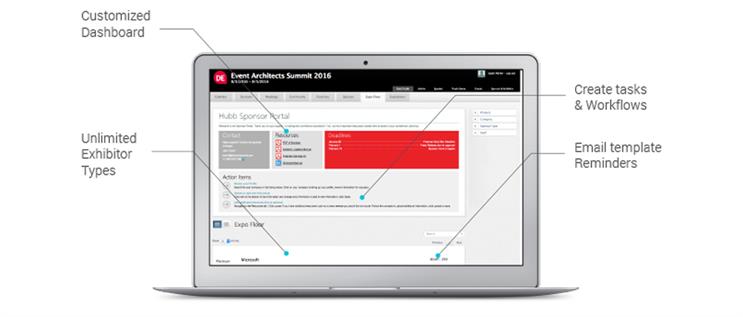 WINNER
Hubb
---
Hubb's flagship cloud-based software platform uses simple, automated workflows to streamline collecting, managing and marketing of all event content, from speakers and sessions to staff and sponsors.
With revenue rising by 74% in 2016, Hubb recorded 115% growth in first-year bookings and 165% growth in contracts, as it expanded to more than 60 clients. Existing clients remained satisfied with Hubb – the retention rate was 88% and every Hubb client that renewed their conract expanded its scope.
The company raised $4m in venture funding, far exceeding its goal of $1m. In the process of raising funding, Hubb won the Seattle Angel Conference and the Bend Venture Conference. It also won the Oregon Entrepreneurs Network Early Stage Start-up of the Year award.
Ongoing refinement
At the same time, Hubb continued to refine and build its platform. Among the exciting new products are the Hubb Staffing Manager and Expert Finder tools.
For corporations that hold user conferences, staffing is a major pain point. Under the current time-consuming and error-prone approach, double-bookings, missed appointments and confusion are common.
With Hubb's staffing manager, organisers can assign staff conference locations, co-ordinate time slots and ensure there are no double bookings or gaps in coverage. Automatic conflict notification eliminates conflicts, while the assigning of work locations, on an actual venue map, is easy.
Highly Commended: The Flash Pack
The Flash Pack picks up this commendation for creating an affordable, scaled-back solution to its 360 Bullet Rig – a product named the Freezus Curve, which produces shots that are seamlessly stitched together into Matrix-style 'bullet time' video. This camera array, dubbed "The 3D Photo Booth", was released in Q1 2016 with an internal ASOS activation.
Throughout 2016, the agency delivered more than 70 events using the technology, including its most successful social activation to date with H&M at Field Day, resulting in social impressions of more than 100 million.
Further product innovation saw the introduction of incredible 3D overlays that could be placed on top of the content. Revenue growth of 80% smashed all targets, with two of the company's biggest revenue months to date recorded in 2016.
Finalists
Bluman Associates
Feathr
Freeman
NEWSUBSTANCE
Quantum Special Effects