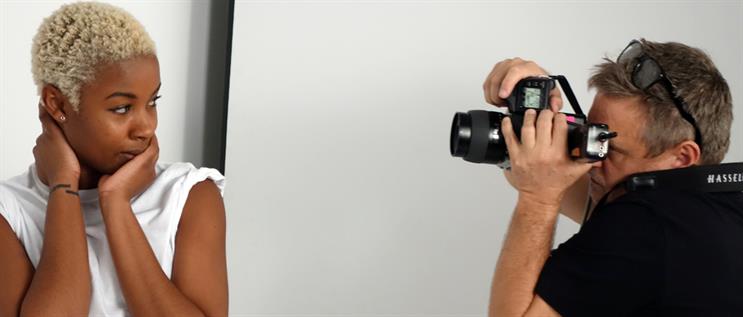 WINNER
NY: Skin
Hot Pickle
---
A pop-up in New York's trendy Meatpacking District is hardly new, but one highlighting skin conditions such as psoriasis and eczema is certainly a city first.
Leo Pharma, a Danish pharmaceutical company that wanted to engage people living with skin conditions, the general public and the trade, created a 15-day pop-up in New York in collaboration with reknowned photographer Rankin and advertising agency Antidote.
It is the first of a global "photographic census" series celebrating skin diversity in cities around the world. The space served as photo studio, art gallery, consumer space, juice bar, event space for the trade and patient groups, and clinical consultation space for patients.
The brand wanted to raise its profile in a non-clinical environment, starting a conversation beyond labs and hospitals, celebrating the diversity of skin and building up beautiful content that could live beyond the duration of the pop-up and engage consumers who could not visit in person.
Focus on skin
The core focus of the space was the gallery and studio managed by Rankin. During the activation he was commissioned to shoot stunning high-res portraits that put skin under the lens, for all its beauty and flaws. City inhabitants were invited to be part of a photographic census and have their image captured by the photographer; their pictures were then displayed on screens throughout the gallery and online at the microsite leo-skin.com.
The studio also served as a meeting place for Leo Pharma to engage patients and practitioners at skin advocacy events, tying in with World Psoriasis Day for maximum resonance.
Across the 15 days, the pop-up welcomed 3000 visitors, with 657 portraits taken by Rankin and 11 different patient organisations hosting events. The project was such a success, lauded by the trade and those with skin conditions alike, that a global roll-out is planned.
Highly commended: Bombay Sapphire – The Grand Journey - Wasserman
Bombay Sapphire turned to Wasserman to create a conversation about its premium gin brand and give modern epicureans a reason to love the brand through the medium of immersive theatre.
The Grand Journey took consumers on an adventure aboard 'gin train' The Laverstoke Express to learn about the stories behind the 10 botanicals that are vapour-infused into every bottle of Bombay Sapphire. Named after the distillery that produces the gin, the Laverstoke Express took each guest on a two-hour food and gin multi-sensory experience, which included edible lemon bubbles, scented mists and visual projections.
The experiential campaign visited Antwerp, London, Berlin, Barcelona, Madrid and Amsterdam between October and December 2016, delivering 5,340 Grand Journey experiences. Ninety per cent (vs target of 50%) of event attendees had a better impression of Bombay Sapphire as a result of their journey.
Finalists
GSMA Innovation City – Mobile World Congress 2017, Momentum Worldwide
Adidas Originals – Future House Dxb, Lightblue
Lynk & Co Disruptive Ride, Mass Movement
Parada Coca-Cola, Havas Sports & Entertainment
Samsung Galaxy S8 Launch – Unbox Your Phone, Wasserman