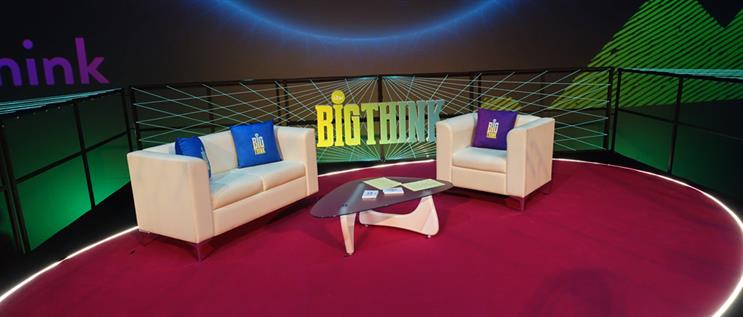 WINNER
Broadsword
---
Offering innovative design, precise planning and expert delivery, event-production house Broadsword builds exciting and responsive live event experiences that drive action and create impact.
It delivered 500 events in 2016, increasing turnover from £1.8m to £2.4m and staff numbers from 15 to 25 – its most successful year to date.
Highlights include the largest single production event – 600 graduates, for six days with one main plenary, eight concurrent breakout rooms, expo, evening entertainment and a dressed marquee outside.
Broadsword picked up ITV, The Economist and Huawei, among other new multinational clients, and developed many of its key accounts, one of which grew from a single £60,000 event in London in 2015 to several global events worth about £300,000 in 2016.
The next level
As part of its development as a full-service production house, Broadsword was keen to offer another level of client support. This resulted in employing a client relationship manager, followed by the addition of a dedicated account manager to focus on service level and attention to detail, ensuring that all Broadsword departments communicate at a level above expectation.
The company is also committed to the development of all members of the team, with training across different disciplines to create a group of "solution-finders". It also trained a production assistant to become a dedicated venue partnership manager focused on expanding venue relationships, resulting in being asked to tender for three venues. All three pitches were successful, with Broadsword becoming a preferred supplier to Somerset House, Royal Museums Greenwich and the Design Museum.
Highly Commended: Hawthorn
The use of 1,017 LED panels to create an interactive ceiling at the Adobe Summit EMEA 2017 is a fantastic example of how Hawthorn harnesses the latest technology to deliver spectacular bespoke technical solutions for its clients.
The company remains ahead of the game when it comes to investing in the latest technology – this year it invested £3m in new equipment.
In January, Hawthorn reported a 25% increase in turnover to £18m for its last financial year (July 2015-June 2016). To support this growth, it has made a significant investment in people and training, with an employee count of more than 190.
Finalists
Ascot Structures
Maestra Group
PSP
Scene2 Limited