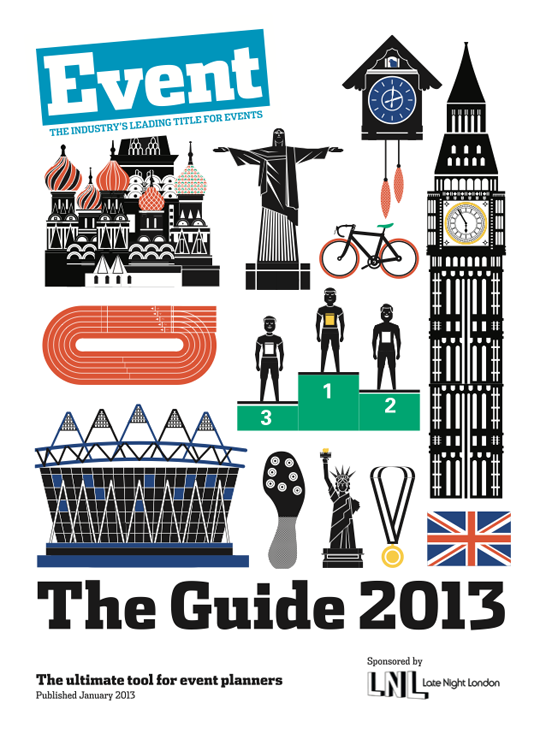 Highlights of The Guide 2013 include:

An exclusive interview with our Event 100 Club winner Danny Boyle, who told us the UK creative industries have replaced manufacturing as the country's biggest asset, and says he is "very much a visitor to the events industry".

The full results of the Event 100 Club, revealing who you voted for as the most influential people in the industry for 2012.

Exclusive Olympic showcases detailing the best of London's Olympic and brand houses during the Games, including Jamaica at The O2, Omega at the House of St Barnabas, and Switzerland at Glaziers Hall.

A review of 2012, looking at the biggest news and feature stories of the year, and picking out our favourite What's Hot products.

A look forward to 2013, giving our predictions for industry trends, products, venues and services that we think will be making the headlines this year.

Order here to get your hands on a copy of The Guide 2013 - the ultimate tool for event planners.