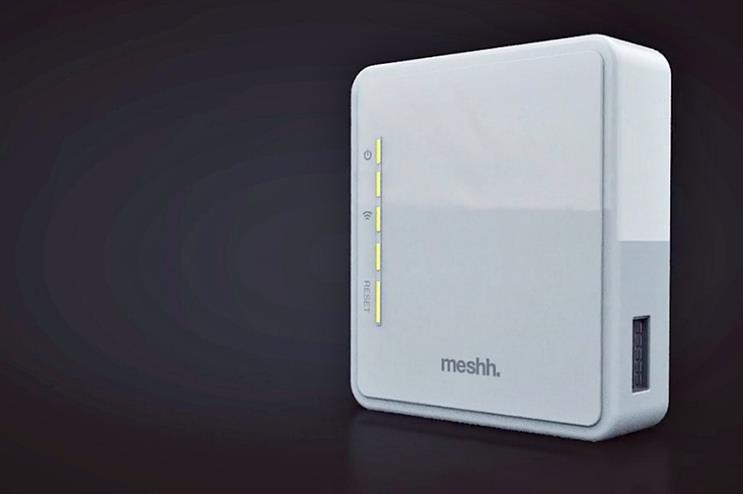 Curb - Meshh Analytics
Curb recently introduced Meshh, a proximity analytics solution designed to measure key performance metrics. The technology can be placed in any event or experiential environment, and will passively pick up the wi-fi signal sent out by every mobile device within 30 metres, and will calculate how close the device is to the sensor in real-time. The tracking is conducted anonymously, and enables event organisers, agencies and brands to receive statistics on the number of people moving around the space, how long they spend within it and how frequently they return. In addition, clients can learn how visitors to their event are behaving and interacting and, as the technology has a focus on footfall, its users are able to understand the conversion ratios and engagement data for the experience.
The technology was first rolled out last year with Nike at its flagship store in London. The brand wanted to understand the typical journey of a Nike consumer, focusing on how long a visit to the store normally lasted and how effective the brand was at turning passing traffic into engaged visitors. Meshh allowed Nike to calculate valuable actionable data, which included the number of people walking past the store windows on both Oxford Steet and Regent Street and how many people then walked into the store.
Ignis - Tillemetry
Brand experience agency Ignis has developed its own data capture technology called Tillemetry. The technology can measure anything from consumer sentiment to campaign recall, as well as calculating repeat purchase likelihood and promotional effectiveness. Ignis began rolling out the technology during last year's festival season, and were able to measure data at 26 festivals during the summer of 2016. Tillemetry allows its user to customise the system and capture the data relevant to a particular activation. In addition, the tech works in real time - so the agency's clients are able to access data from their brand events immediately and watch as it changes and fluctuates. Since its roadtesting during the festival season last year, where Tillemetry survived some extreme environments, Ignis is now ready to bring the product to market.
TRO - wi-fi tracking and audience recognition
Having launched its specialist creative tech division in 2016, agency TRO has several ways in which to capture data from its experiential events, which include wi-fi tracking and data recognition. The wi-fi tracking specifically measures footfall, returning customers and dwell time while the audience recognition software will gather data on the gender, age range, emotion and attention duration of the people visiting the event. The wi-fi tracking technology will reveal data on the most engaging areas and, as TRO primarily uses this technology in retail-based circumstances, the device will also calculate conversions from window to store. TRO's audience recognition technology can be used for measurement, but can also help the agency to create customer clients for its clients.
Cvent - Actionable data
Event management platform Cvent aims to create 'Actionable data' via its data capture system, which can then be instantly integrated with CRM and marketing automation systems for sales and marketing to use in communications. The data-based technology allows event organisers to capture rich data about their attendees at every stage of the event's lifecycle; the data is then stored in one system to build a complete profile of an attendee. The technology includes online registration, which features questions for guests and aims to gather information on what they want from the event and what they're interested in; onsite check-in and session scanning, which tracks guests' movements and notes which content they saw; mobile apps, which can gather attendees' interests and actions; and lead capture, aimed at exhibitors to record details of conversations, giving them a chance to find out who was the most engaged at an event.
More: Five of the best emotion-powered tech examples
Comment below to let us know what you think.
For your daily hit of news from the brand experience community, weekly brand and inspiration updates or your monthly trend download, register and subscribe to Event and our bulletins.