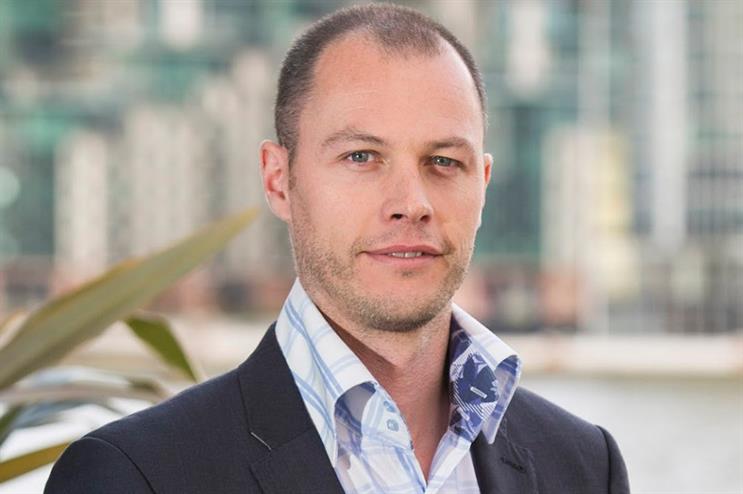 Newton spoke to Event about playing football against Kenny Dalglish's son, his interest in outer space, and desire to see the fun injected back into the events industry.
I got into the event industry because… Following the completion of my law degree, I decided legal practice wasn't for me and went in search of a new vocation. I was offered some temp work with an events agency and enjoyed the work and industry so much, I decided to stay and build a career.
I have worked here since January 2000 (in the events industry) and since November 2013 as co-founder of Eventopedia.
I was attracted to this particular role because Toby [Heelis, Eventopedia's co-founder] and I are passionate about making a lasting and positive difference in the industry by make peoples' lives easier.
Some surveys rank event planning as one of the top five most stressful jobs in the world. We believe we can alleviate stress and save time on both sides of the market by encouraging the community to connect and share experiences.
Not many people know that as a young boy, I played football against Kenny Dalglish's son, Paul. On one occasion, I scored a consolation goal from the edge of the box. As I jogged back to the halfway line for the restart, the then Liverpool manager [Dalglish] commented: "Good goal son!"
As a passionate Evertonian, I responded in no uncertain terms to inform him where he could take his opinion. Naturally, he was shocked. "Evertonian him Kenny" came the amused comment from one of the parents stood nearby.
The best event I've been involved was... The one that immediately sticks out was our Eventopedia launch event in January at 8 Northumberland Avenue in London.
The event was themed upon 'Event Tech That Works', which included the use of a number of different event technologies, including a world first 3D holographic presentation entirely via 4G.
If I could do it all over again I would… I don't have any regrets, so I'm not sure I would change too much. This industry provides an enriching life experience if you embrace it and are prepared to work hard. We have some truly unique experiences, and when making good friends along the way, that makes for lasting memories.
The one thing I can't stand is those who lack humility, particularly anyone in a lofty position having achieved a modicum of success, believing it gives them the divine right to treat others with disrespect and behave with impunity.
Outside of work I spend my time... Working within a start-up doesn't leave a lot of time for 'outside of work', however I have a wide range of interests, many of which fall under the banner of 'events' with friends – theatre, gigs, cinema, sport, travel and educational talks.
If money were no object I would visit outer space. Travel has always been a big passion of mine, so the ability to look down on mother earth from space would literally be out of this world.
If I could switch places with anyone else in the industry it would be Ian Schrager. I've always had a love of art and design and marvel at those with such creative imaginations. I've been a long-standing admirer of design hotels and Schrager is – arguably – one of the best in the field.
If I ruled the event industry I would… I'm not one for ruling, instead preferring more collaborative efforts. So, given the fragmented nature of our industry, I would work towards combining all of the positive energy around bringing consistency to industry education and attracting new talent.
I would also bring the fun back, as it has often been commented that it has been lost as the industry becomes more professionalised. Events are all about experiences and being professional does not have to be at the expense of fun!
More: My Event World - Oliver Adams
Comment below to let us know what you think.
For more in-depth and print-only features, showcases and interviews with world-leading brands, don't miss the next issue of Event magazine by subscribing here.