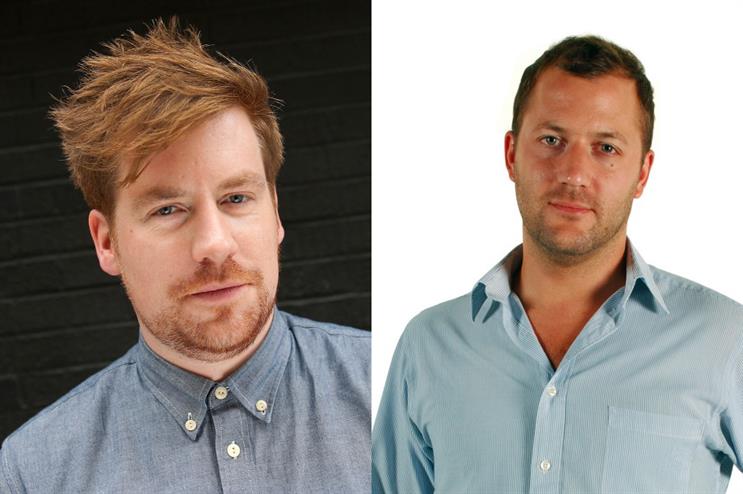 I got into the event industry because…
Alec: No other marketing discipline has the level of excitement as live events. Ads and websites can be delayed but having worked on the Mayor of London's New Year's Eve event for several years there is no way of delaying that countdown. When an event goes live there is nothing more exciting.
Tom: It's all I've ever done. The excitement, constantly changing environments, creativity and people was the pull for me.
I have worked here since…
Alec: September 2012 so that's exactly two years
Tom: 2012, just post the Olympic Games in London, so quite a tough time to take on an agency.
I was attracted to this particular role because…
Alec: Having learnt a huge amount at one of the industry's biggest players I was keen to take on my own agency with my best friend and combine our background in flawless delivery with an ambition to deliver brave and provocative experiences for some of the world's best-loved brands.
Tom: Who wouldn't want to run their own agency with their best mate?
Not many people know that…
Alec: Before I stepped into the event world I taught English in Rome and ahead of that I got a degree in philosophy. Not the traditional route in but one that has actually helped me understand people and what gets then excited.
Tom: I once wore dress to a company meeting and won a prize for it.
The best event I've been involved was...
Alec: Within a year of taking over Slice we led the design and delivery of the Lynx LSA Live event. With the ultimate task of acknowledging four lucky winners - from 200,000 online applicants - who would head off to space camp in Florida we used a mix of theatre technology to create a real spectacle. It got huge coverage online and in the press and we recently won a prestigious industry award as the best brand experience against some brands and agencies I've admired for years.
Tom: LSA Live for Lynx. Literally being involved in sending someone to space. Amazing.
If I could do it all over again I would…
Alec: Learn how to draw. I lead Slice's strategic and creative output and we use a number of extremely talented designers to bring these to life for clients and suppliers. I'd just love to start a brief with a designer without having to say: "As you know, I can't draw."
Tom: I would have pushed myself to step up to running an agency sooner. That said, the experience I have under my belt has been invaluable.
The one thing I can't stand is...
Alec: Anyone who thinks that events are a secondary marketing channel. Whether digital, press or traditional above-the-line, some of the best campaigns have real world ideas at their heart.
Tom: Poorly executed, ill thought-out consumer activations. There are still far too many out there. A little insight and a clear idea make all the difference.
Outside of work I spend my time...
Alec: Combining the proactive and healthy pastime of riding my bike with the somewhat more relaxed and often ridiculed hobby of gaming.
Tom: With my family. Two kids and a wife can be as demanding, if not more, as work.
If money were no object I would…
Alec: Build and constantly evolve a Slice showcase area where all of the latest technology, theatre, performers, speakers and thought leaders could share their latest and greatest ideas for all to see.
Tom: Take the team to space.
If I could switch places with anyone else in the industry it would be...
Alec: David Zolkwer, who I've been fortunate enough to work with on a couple of occasions. I'd love to switch places and work on a huge Olympic opening ceremony. Only once though and then I'd like to switch back to being me.
Tom: Danny Boyle.
If I ruled the event industry I would…
Alec: Stand shoulder to shoulder with the rulers of all the other marketing industries and make a pact that all of us would only share ideas with clients if we thought they were really brave and truly different.
Tom: Invest more in growing new talent.
Want to be featured in a future My Event World? Email news editor Samantha Edwards for further details.
For more in-depth and print-only features, showcases and interviews with world-leading brands, don't miss the next issue of Event magazine by subscribing here.